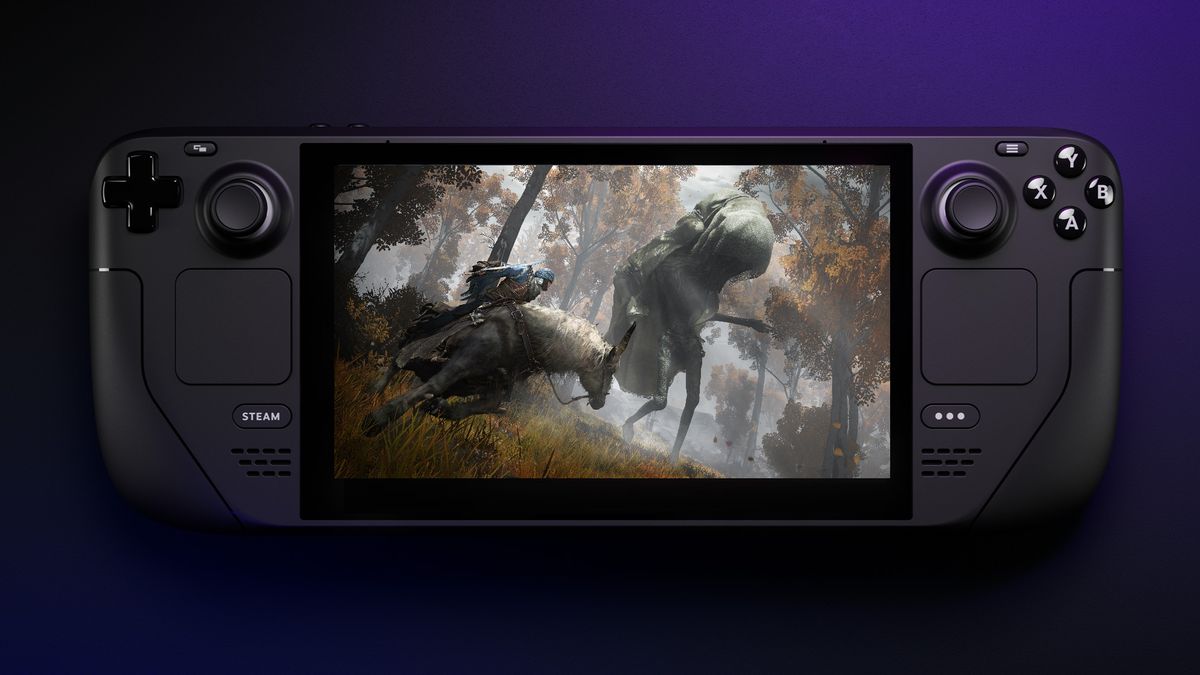 Best Steam Deck games 2022: Top picks for Valve's handheld console
If you're looking for the best Steam Deck games to play on Valve's handheld console, we can help.
While the Steam Deck is still relatively new, it already has an absolutely huge library, thanks to the fact that it can play thousands of games from Valve's Steam store. This includes many of the best PC games ever made, and ranges from slick indie games to big budget AAA titles.
So the breadth of titles available for the Steam Deck can be a bit daunting. Also, not all Steam games work on the Steam Deck, and while Valve has a certification system in place to help you identify which games work well on the Steam Deck, sometimes this can be inaccurate. We've found games listed as "playable" that weren't, and some titles that haven't yet been rated work well on the Deck.
The Steam Deck is an incredibly versatile piece of kit, which means it's possible to play games from other stores, such as the Epic Games Store, as well as run emulators for retro consoles, and you can even install Windows 10 for even more choice. games.
However, in this guide, we are going to focus on the best Steam Deck games that you can buy and play from the Steam store, as it is the easiest way to start playing amazing games.
The best Steam Deck games of 2022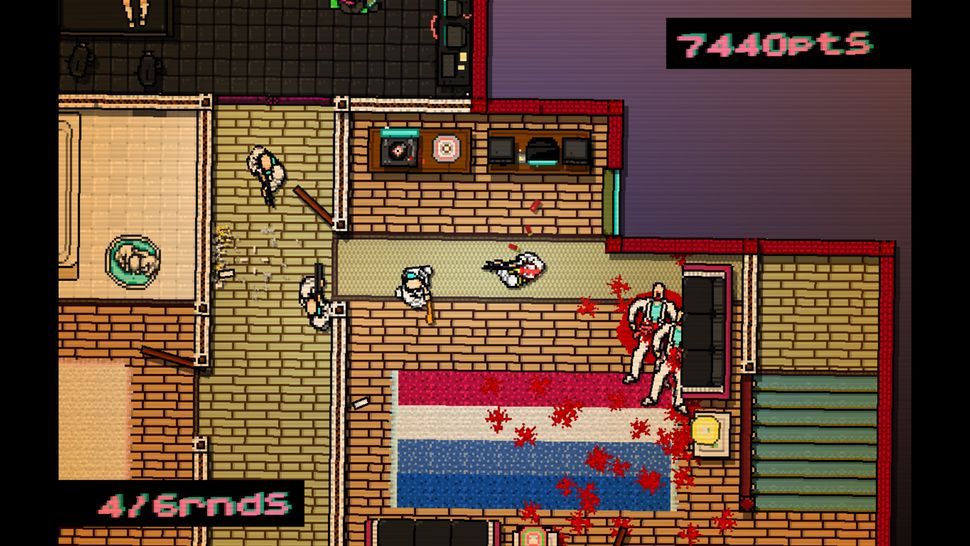 Hotline Miami is like a neon fever dream, an ultra-violent top-down game with an equally outlandish story and brilliant soundtrack. It's also perfect for the Steam Deck thanks to its addictive gameplay loop.
You play as a nameless assassin tasked by a mysterious voice to take down Russian mobsters in an alternate 1980s Miami. You'll die a lot, but with an instant reboot, you'll keep coming back as you learn the levels. It's been out for a while now, but it's super cheap on Steam, and it's one of the games we keep coming back to when playing the Steam Deck. Its equally addictive sequel is also worth checking out.
Buy Hotline Miami on Steam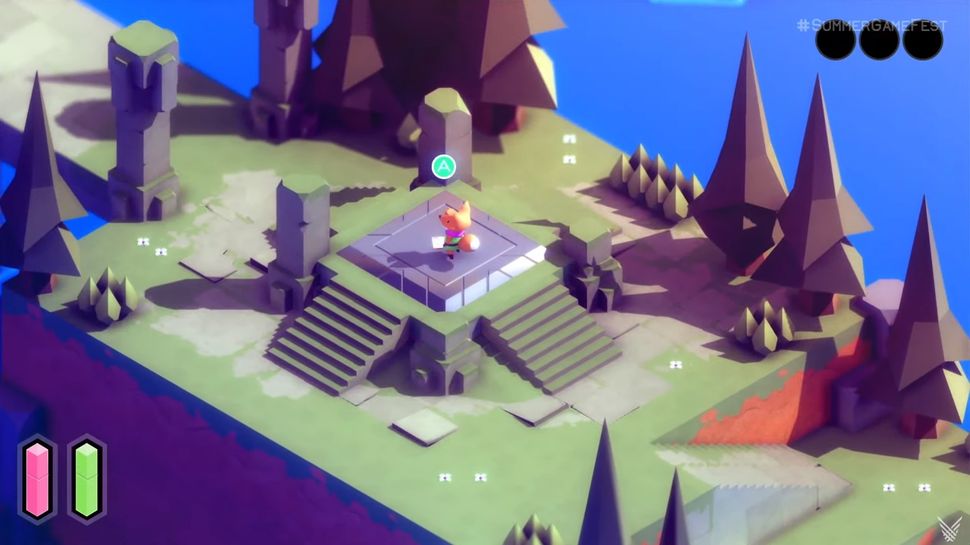 Tunic is an adorable isometric adventure game. You play as a young fox going on a grand adventure, exploring dungeons and battling monsters along the way. It's a game that's got charm by the bucket, and the obvious Legend of Zelda influence means it's an ideal game for handheld play.
One of the biggest downsides to the Steam Deck is that even though Xbox and some PlayStation games are coming to PC (and Steam), there's no way to officially play Nintendo games. With Tunic, this is one of the closest ways to achieve this.
Buy Tunic on Steam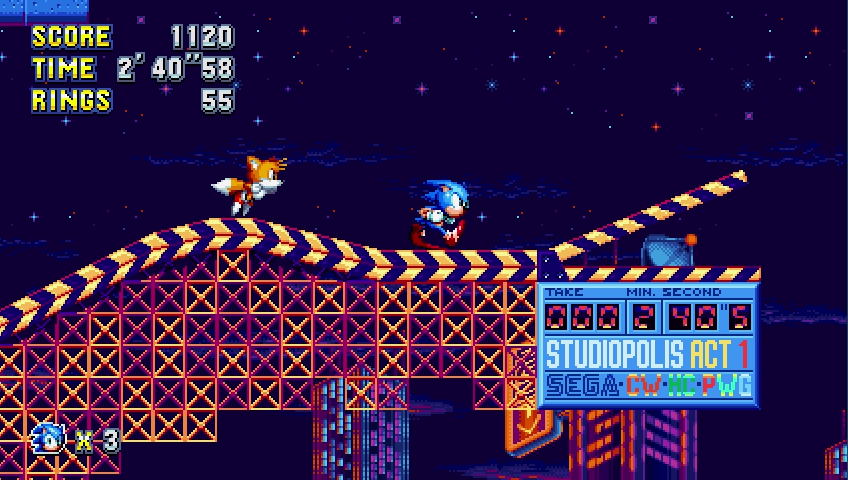 Sonic Mania is a love letter to classic Sonic games of the 16-bit era, and it's one of our favorite games to play on the Steam Deck. If you think Valve's handheld looks like a beefed up Sega Game Gear, then Sonic Mania makes that comparison even more apt.
Taking graphics and sound inspired by iconic Sonic games on the Sega Genesis (or Mega Drive for those of us who lived in cooler-named countries) and mixing them with some modern twists, this is one of the best games Sega has released in years, and proves that Sonic plays best in 2D.
Buy Sonic Mania on Steam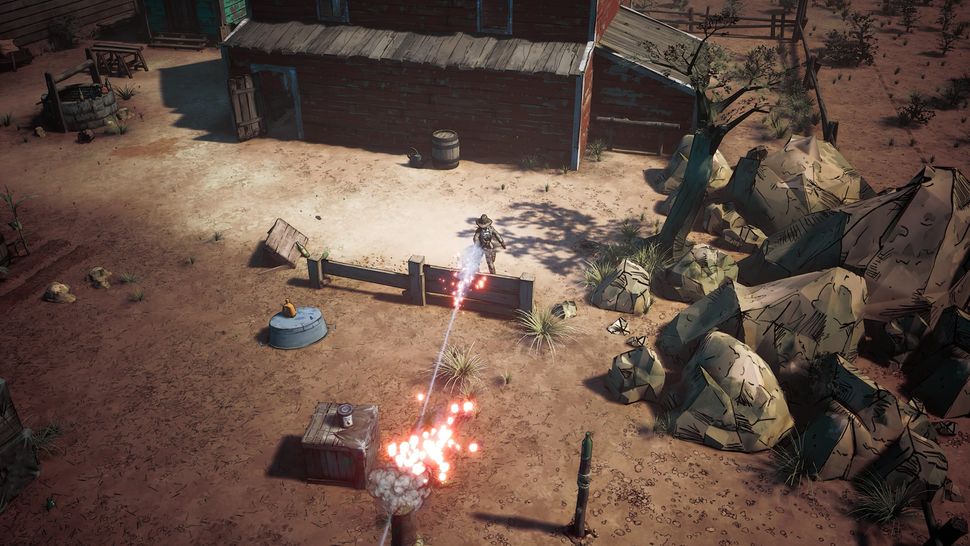 Weird West is one of the newer games on this list, and it's also one of the most unique. This immersive isometric simulation exudes atmosphere and combines classic Western tropes with Lovecraftian horror. It looks brilliant on the Steam Deck's 7-inch screen and controls brilliantly too.
If you're looking for a game that will shock, surprise and entertain you as you move, Weird West is a fantastic choice.
Buy Weird West on Steam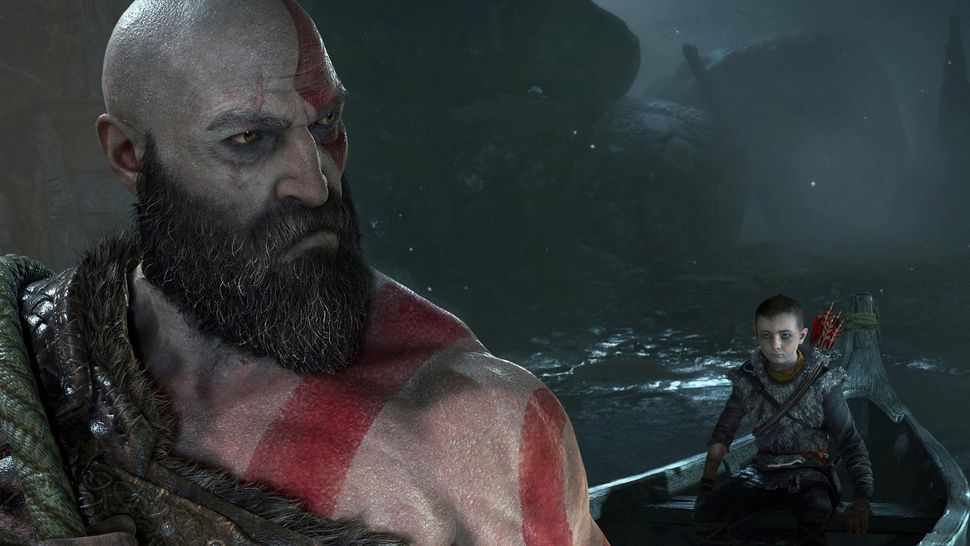 When God of War first launched on PS4, it blew us away by reimagining Kratos. Instead of an over-the-top action hero ripped straight from Greek myth, he was now a brooding father, somehow transported into Norse mythology. It was a masterstroke, and the deeper, more mature story and incredible graphics meant it was one of Sony's best PlayStation games.
Now available on Steam, God of War is also a fantastic showcase for the Steam Deck. It shows just how capable Valve's handheld is, as it's capable of handling this graphically ambitious game. Due to its cinematic history, it's still best played on the big screen, but it's a great game to show off the Steam Deck.
Buy God of War on Steam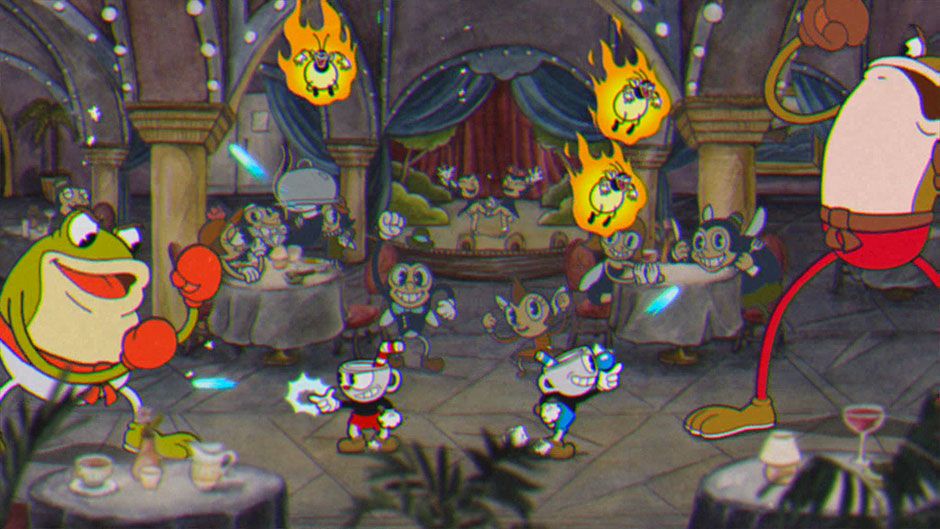 Cuphead is a 2D racing and racing game (with a platformer twist) inspired by classic 1930s cartoons, with a perfect jazz soundtrack. Due to its frenetic, yet easy-to-pick-up gameplay that balances punishing difficulty with a genuine sense of accomplishment when you've finally taken down a boss that's harmed you, it's another Steam Deck game that's perfect for the handheld.
It's great for quick blasts, and you'll keep wanting to try one more time in your quest to clear your debt with the devil.
Buy Cuphead on Steam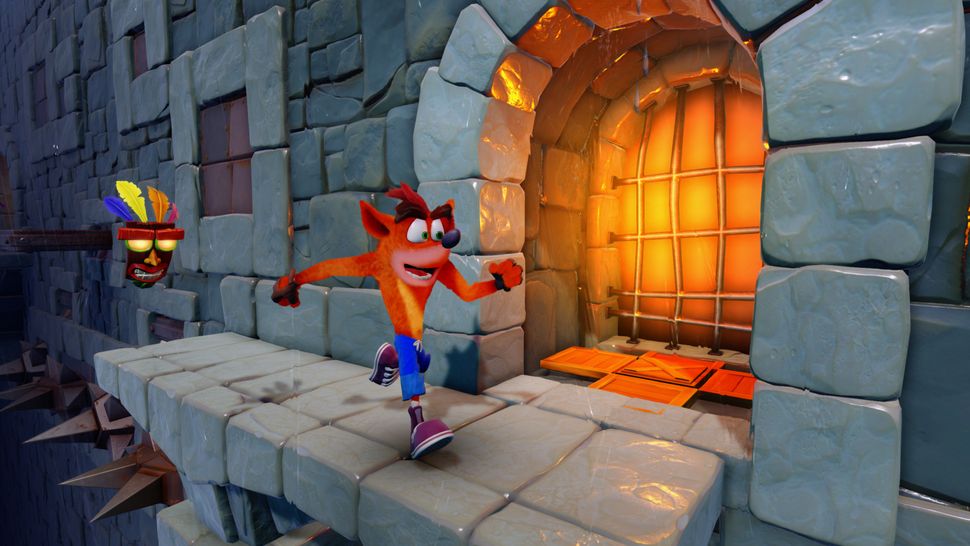 Crash Bandicoot N. Sane Trilogy is the perfect choice for anyone who thinks a portable console needs a 3D platformer. Packing remastered versions of classic Naughty Dog games for the original PlayStation, it's a brilliant addition to your Steam Deck library.
Since these games started out live as console titles, they're perfectly suited to gamepad controls, so they work great with the Steam Deck. For anyone who grew up with these games originally, it's a wonderful slice of nostalgia, but newer players may get frustrated with some old-school difficulty spikes.
Buy Crash Bandicoot N. Sane Trilogy on Steam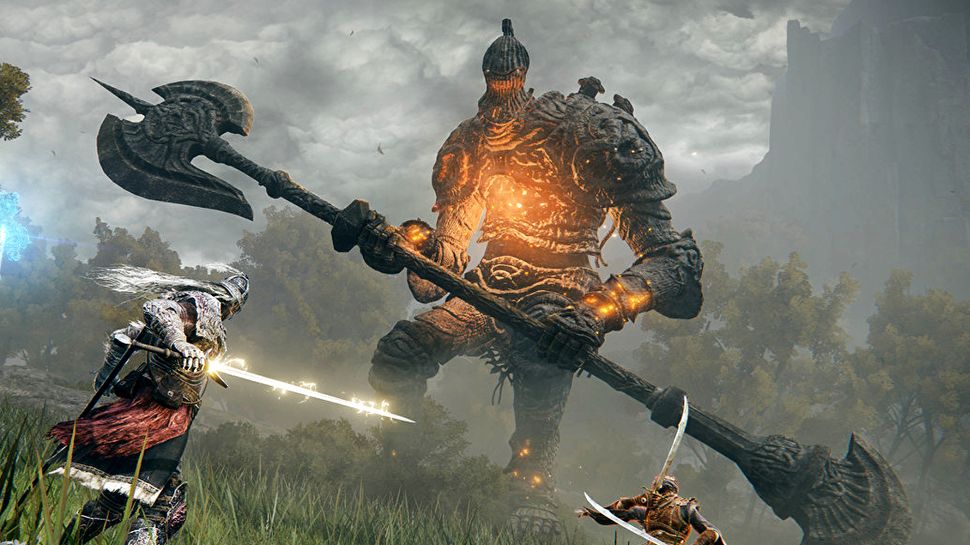 Elden Ring is probably the best game on this list, but the reason it's not at the top is because it's a title that plays better on a bigger screen. You should also limit the frame rate to 30fps for the best experience, half the frame rate it usually runs at.
However, playing Elden Ring on the Steam Deck can be a great experience. Like God of War, it's a treat to have such a beautifully crafted game running on a handheld console, and it certainly puts most Nintendo Switch games to shame. Also, while you might not want to play the entire game on the Steam Deck, we've found it great to pick up and play when you want to farm runes (the in-game currency). If you're like us and are currently addicted, having it on the Steam Deck lets you get your hit when you're away from your PC. Thanks to Steam's cloud saves, this means that any progress you make on the Steam Deck will also be reflected when you play it on your gaming PC.
Buy Elden Ring on Steam