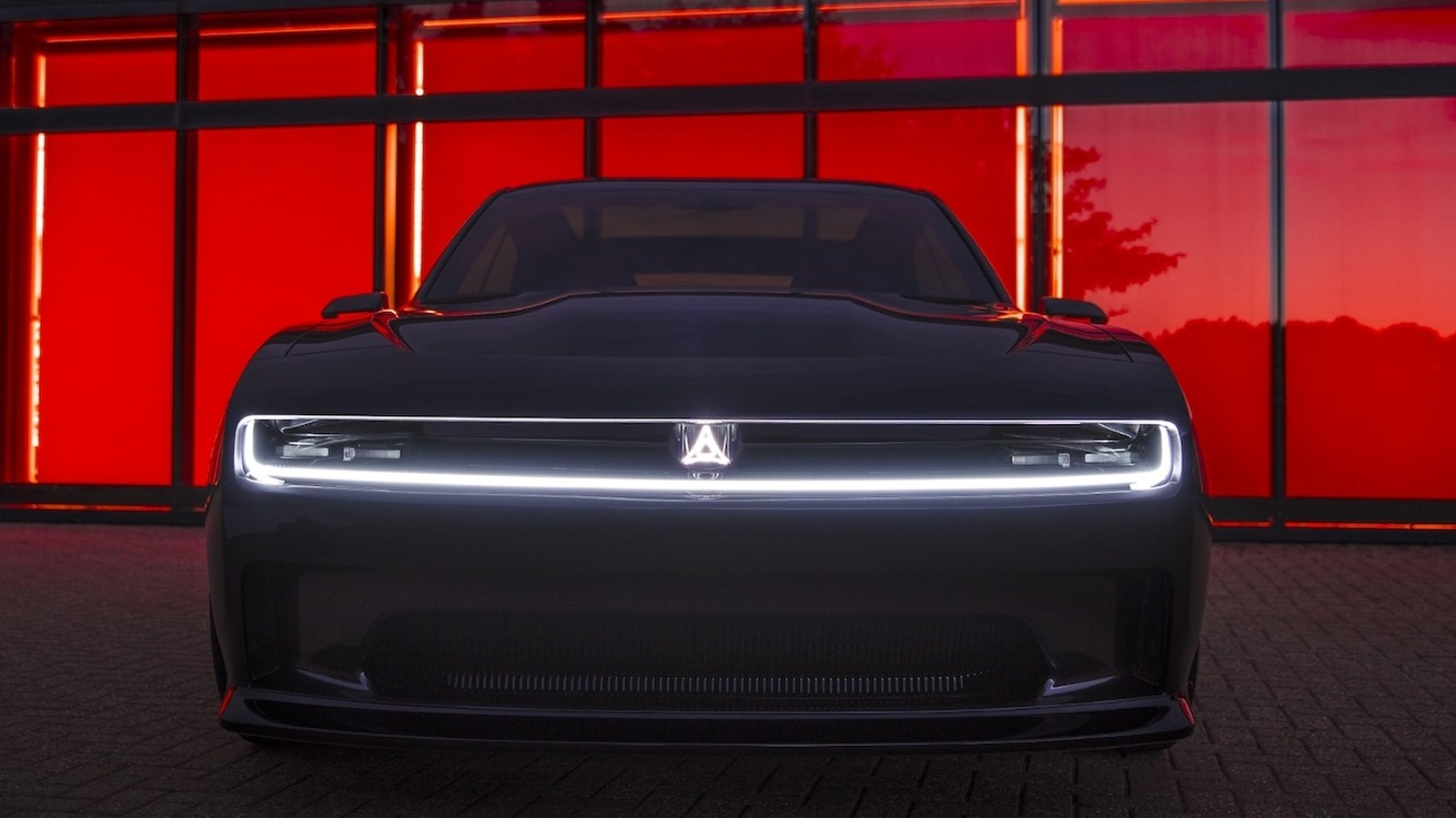 Dodge Charger Daytona SRT Concept Teases Upcoming Electric Muscle Cars
Three new patented features help give the Daytona SRT an edge. The e-Rupt multi-speed transmission system provides an "electromechanical shifting experience that's pure Dodge," the automaker said. The new transmission features a PowerShot supercharging system similar to that included in hybrid versions of the upcoming Dodge Hornet. Push a button on the steering wheel and you'll get a little extra power and a little torque – it's for those occasions when you need to pass something on a freeway, or if you need to take off from a standing start fast enough to tear a small hole in the fabric of time and space.
There's a new aerodynamic pass-through feature called "R-Wing" that gives the concept a performance edge while connecting it with its NASCAR record-breaking ancestor. Then, for muscle car enthusiasts upset that going electric might save the eardrums of someone nearby, there's the Fratzonic Chambered Exhaust. It's an industry first, and as loud as a Hellcat at 127 decibels, so even if you're powered by battery, people will still hear your muscle car coming. The system is an industry first patented feature. The sound is produced electronically before being forced through an amplifier and a 'tuning chamber'. It is then expelled from the rear of the car, recreating the audio experience of a muscle car without any emissions.
The Dodge Charger Daytona SRT is just a concept, so while you may be impressed with how much Dodge and its car sound, you won't be able to buy one. However, there's a good chance most — if not all — of its features will appear in Dodge's first marketed electric vehicle, which is expected to arrive in 2024.