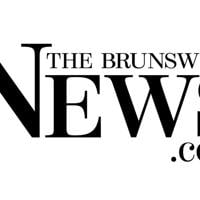 Elected officials should take charge of cleaning up Golden Ray | Daily Editorial
If Dr. Seuss was alive today and describing the wreckage and subsequent dismantling of the Golden Ray ship, he could go back to that famous line to the song "You're a Mean One, Mr. Grinch" and use these words: Stink, Smelly, smelly.
The Golden Isles must do everything in their power to ensure that nothing so or more obnoxious can be added to that three-word line at some future date.
Environmentalists are right. Everything that can be done must be done to ensure that all potentially harmful effects of the wreckage and the unprecedented rescue operation have been removed. History has shown the world time and time again that hidden problems can arise long after engineers and cleaning crews have returned home.
Our public officials may request or require a thorough inspection by an independent body of the impact of the overturned auto transporter on the area. This includes the strait, beaches, marshes and tidal streams.
The people who should be at the forefront of this demand are the city and county commissioners, the community's state legislative delegation, and the three men who speak on behalf of the Golden Isles and the rest of Georgia in the United States House of Representatives and Senate. They are in a key position to push for a full after-the-fact analysis of this sensitive coastal environment.
The last thing this community needs is for their kids or paying guests to worry about walking or swimming in the remains of the Golden Ray. Lots of fuel and oil leaked from the ship when engineers chopped it into huge pieces. It would be beneficial for everyone, including the local economy and the jobs it produces, to do everything possible and within the knowledge and power of 21st century science to ensure that no bad surprise does not await the Golden Islands later.
An environmental surprise could also prove detrimental, if not fatal, to our recreational and commercial fishing industries. Both have enough challenges to overcome, including the ongoing pandemic, without having to face a latent environmental disaster.
This more in-depth environmental assessment should be done as early as possible, before the manager's checkbook is closed.