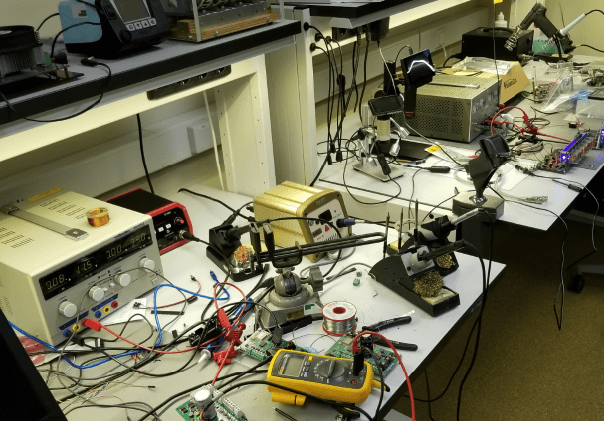 Elektor Lab Notes: Elektor X, Summer Circuits, and More
The Elektor Lab team started on January 3rd. Let's take a look at some of our current initiatives, including Elektor X and a few projects.
Welcome to Elektor's Lab Notes! The Elektor Lab team started on January 3rd. Before diving into some of the projects our engineers and editors have undertaken, I'd like to post a few updates and reminders for the professional engineers, students, and dedicated makers who follow us each month. We have exciting announcements and new projects to reveal.
A new Elektor laboratory
As most of you know, Elektor started the first movement of electronics manufacturers in the 1960s. Today, we continue to inspire and support the electronics designer community with Elektor Mag, the online platform. Elektor Labs line, the Elektor Lab team, and our branded tools and products. In early 2022, the lab team started working on a new electronics workspace (located in Aachen, Germany) that will be used to work and collaborate on electronics projects. In addition to office and meeting space for our engineers and editors, we stock the new lab with a wide variety of test equipment (e.g. oscilloscopes and LCR meter), engineering tools (e.g. example, soldering stations and digital microscopes), essential components (eg MCU, LEDs, sensors, motors and cables), and much more. In the coming days and weeks, Elektor Senior Engineer Mathias Claussen will post updates on the new lab on our website and via @ElektorMathias.
Elektor X
In January 2022, we launched the Elektor X initiative to give our lab team more opportunities to regularly innovate, test, design, and collaborate without the usual daily distractions. The Elektor X team includes the top technical and editorial minds of Elektor, all of whom are focused on planning new projects and designs that have real potential to end up in the Elektor Store. Inspired by the idea of ​​a skunk works team, Elektor X team members hold monthly in-depth collaborative brainstorming and engineering sessions where they plan the next Elektor-branded products. Although we already have a growing list of potential new products, we are always open to new suggestions. Feel free to email us or share your thoughts below this article.
Elektor Mag issue themes
In 2022, each edition of Elektor Mag will feature in-depth articles on specific topics. The theme for the January/February issue is Motor Control. Here are the themes for the rest of the year.
March/April – Embedded Development
May/June – IoT
July/August – Test and Measure
September/October – Wireless Applications
November/December – Products and Components
Elektor Summer Circuit Guide
Many long-time Elektor readers will remember our famous summer circuit editions. In the summer of 2022, we're bringing it back! We have already started planning a special summer circuit guide for August. The edition will include the following elements:
Fresh new circuits from the Elektor Lab team
Exciting new circuits selected by the Elektor Labs online community
Introducing new circuits from top engineers and manufacturers around the world
Classic circuits from the pages of back issues of Elektor Mag
Circuit design tips and tricks
And much more!
The magazine will appear in early August. Want to contribute tours or ideas? Use the Elektor Labs platform.
New shows: Elektor Lab Talk and Elektor Engineering Insights
Good news. In the coming weeks, we will be launching two new shows — Elektor Lab Talk and Elektor Engineering Insights — on our YouTube channel. We will broadcast the shows live and also archive them on the Elektor TV channel. Follow the links below to learn more about each show.
Elektor Lab Talk: Love reading Elektor's lab notes? Then you will love the "Elektor Lab Talk" livestream. Join Mathias Claussen (Senior Engineer, Elektor) and Jens Nickel (Editor, Elektor) – and occasional special guests – as they discuss a wide range of topics including DIY electronics projects, prototyping fast, on-board programming, design advice, retro electronics, and lab equipment.
Elektor Engineering Insights: Join Stuart Cording (Editor, Elektor) as he talks about real engineering challenges and solutions with leading electronics experts. It plans to cover topics such as EMI/EMC issues, IoT products, challenges associated with designing RISC-V-based products, and more.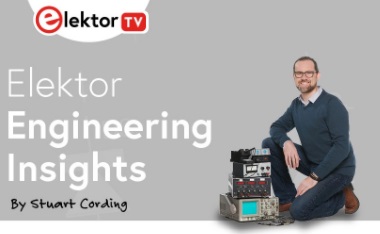 Subscribe to our YouTube channel to receive live stream notifications!
---
Clemens Valens (engineer/editor, Elektor)
At the end of 2021, the Arduino Nano Every board caught my eye, so I decided to take a closer look at it. It is the cheapest Arduino board and having the Nano form factor it is also quite small. Its MCU is an ATmega4809, much newer than the UNO's ATmega328, so there are some differences (four serial ports!) and compatibility issues (the Nano Every only has five PWM outputs). I was particularly interested in the Custom Configurable Logic (CCL) block which is not available on the UNO. Inspired by an application note from Microchip, I decided to use it as a NeoPixel addressable RGB LED driver that would look like a normal SPI device for the program. By adding a simple RC network as output, I managed to get it to run at a 1 MHz SPI clock. This video explains in detail what I did.
---
Luc Lemmens (engineer/editor, Elektor)
As we announced in late 2021 and beyond, Elektor will release an additional edition this summer with, among other things, a substantial collection of smaller circuits and projects. Such a New Year's resolution also requires timely preparation in order to do so alongside our normal workload. To start, this month we contacted several external designers and authors for their contributions. But as always, even if we haven't approached you for this summer issue, if you have any interesting projects you'd like to share with us and other readers, let us know!
Acoustic levitation
After the three magnetic levitation projects, this month I took a look at the Makerfabs Acoustic Levitation Kit, which is available in our online store. This time, no experimenting or tinkering with relay coils and control circuits, but a full set of parts and software to make small objects float on ultrasonic sound waves. The TinyLev project itself was developed at the University of Bristol to demonstrate that this type of levitation can be built with off-the-shelf electronics. A nice challenge to build this, although it was a lot more work than I had previously estimated. In the end, it was gratifying to see that you can also bring objects into a seemingly weightless state with standing acoustic waves.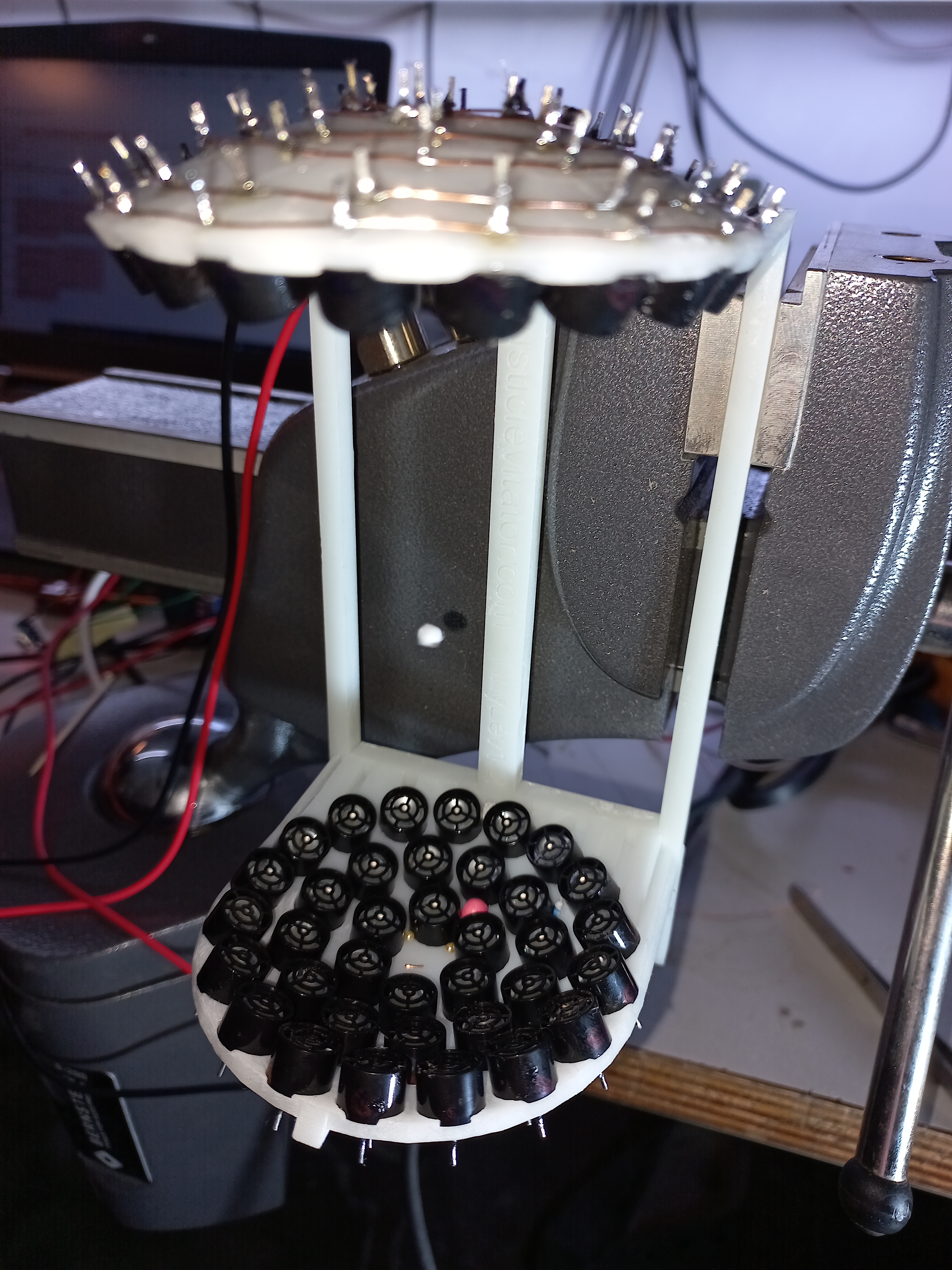 Projects and articles
And then, of course, there was a bit of writing and editing to do. I worked on a paper on an Arduino Geiger-Müller counter shield, one showcasing a TEA5767-based FM receiver, and last but not least, a circuit that saves battery power in a commercially available mole repellent.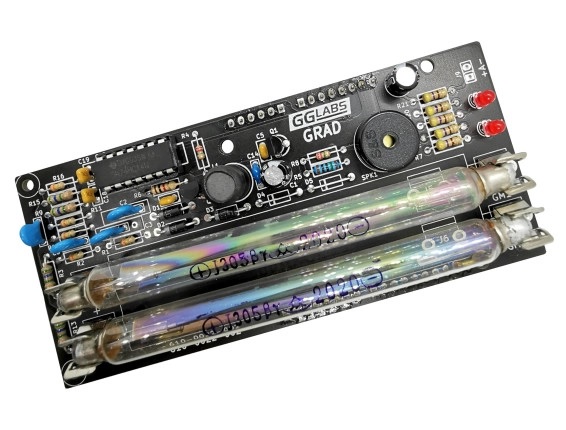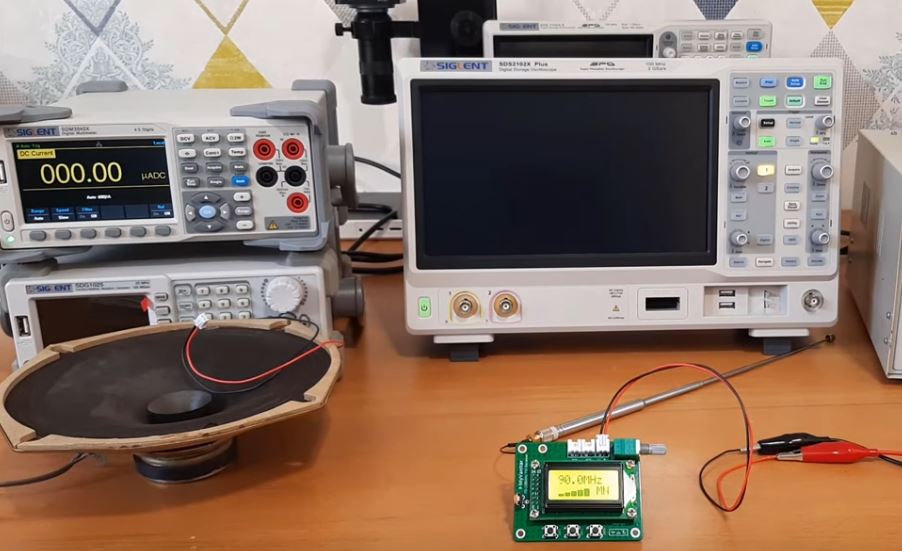 In this last text, I wrote that it is probably better to do nothing if these small mammals burrow in and under your garden; Looking at the state of my lawn now, I think some moles in the neighborhood got a glimpse of this article.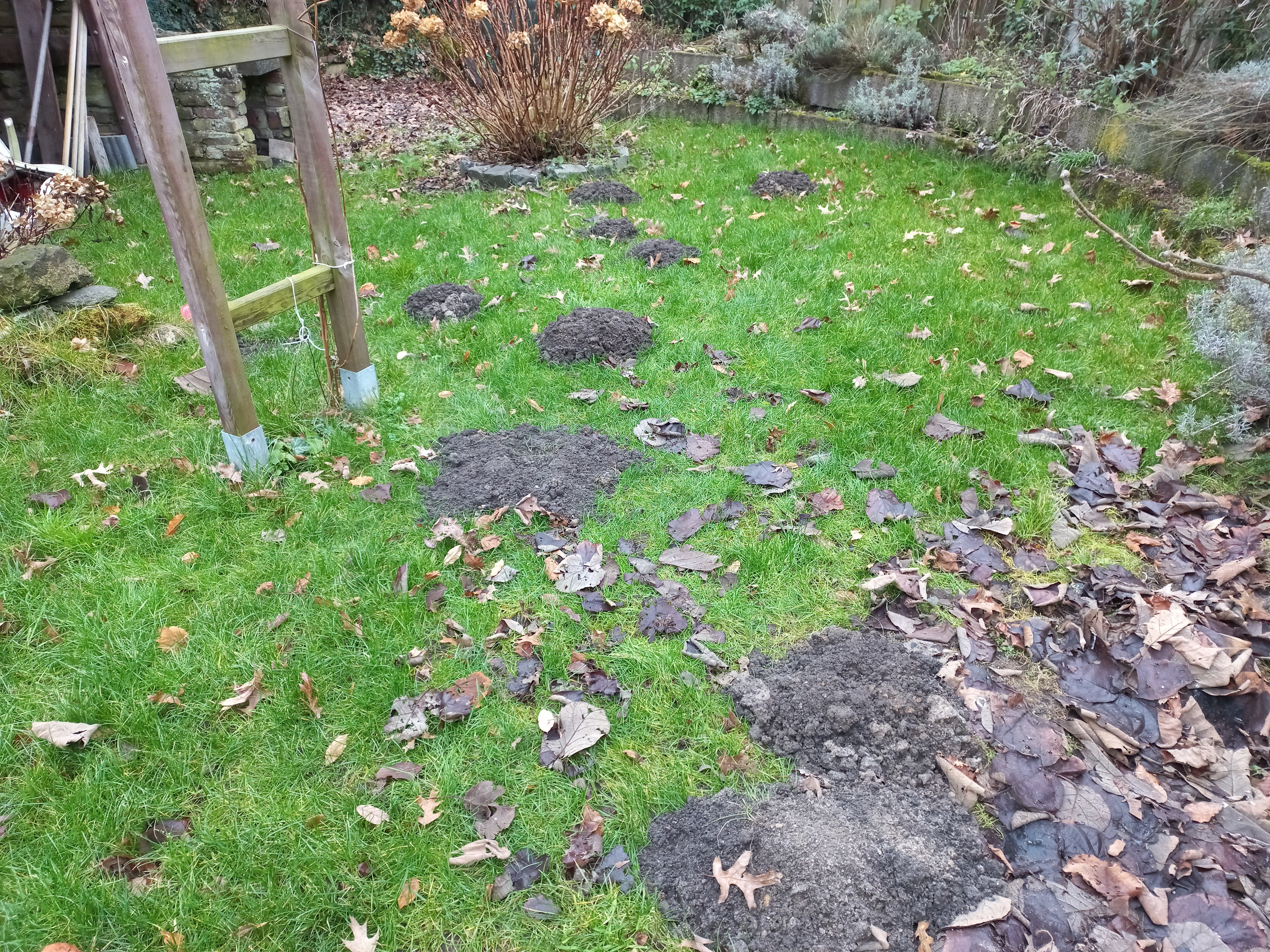 ---
Thank you for reading this edition of the Elektor Lab Notes. Every few weeks we'll post new lab notes and updates on our design projects, interesting industry news, and helpful technical information. Feel free to share your thoughts (and your own lab notes) in the Discussion section at the bottom of the page. Stay curious!