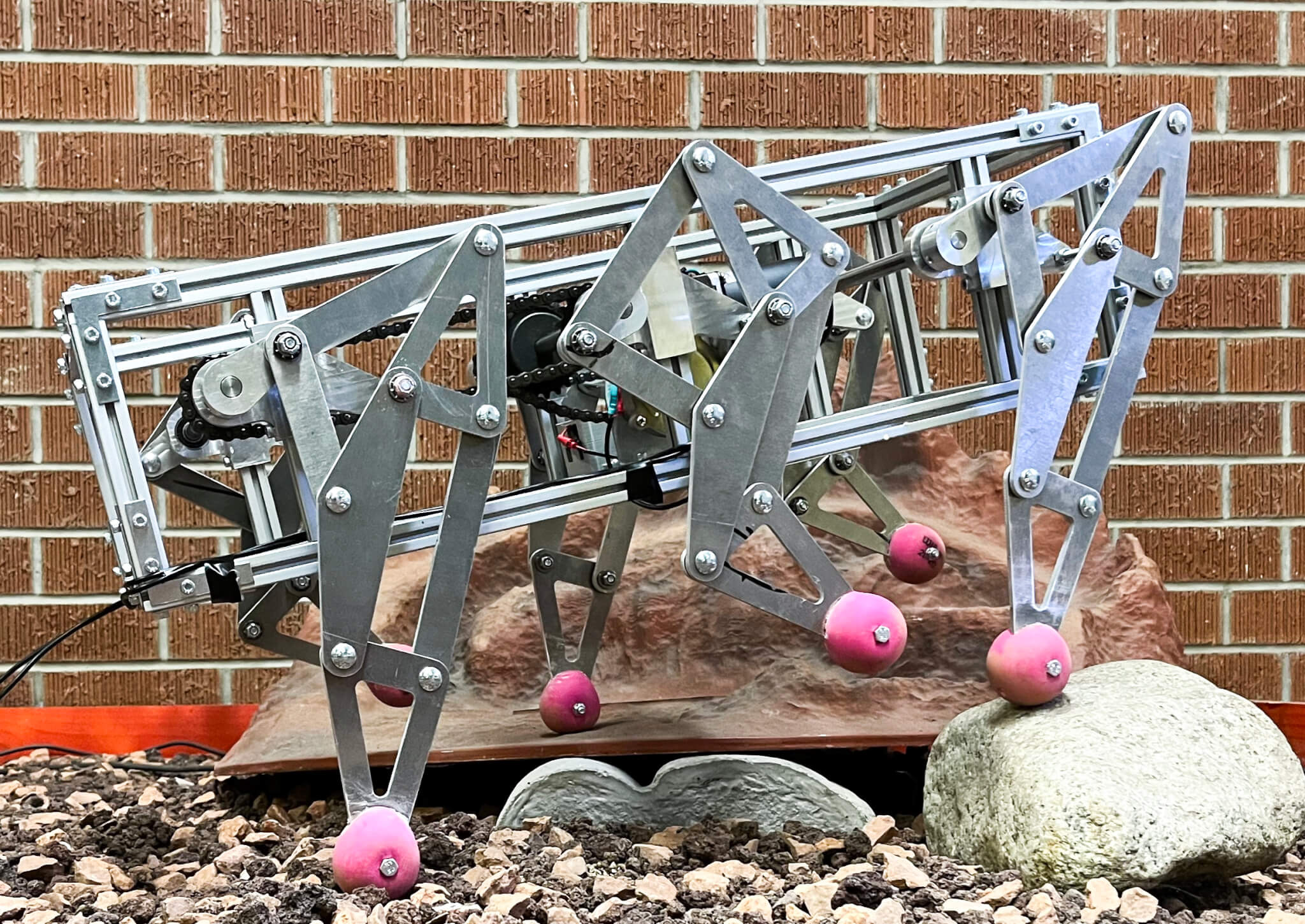 Featured Computer Science Engineering and Research Students
After graduating this month, Subha Lal plans to use the engineering skills she learned at Cal State Fullerton to help preserve the environment and advance technology for a better humanity. .
As a team leader for TitanSat, a forest fire detection system using satellite technology, she is on her way to changing things.
"This project was a labor of love for my team. We are all passionate about preserving California and ensuring that it remains a livable environment that is not completely overtaken by wildfires," said Lal, CSUF Chapter President of Tau Beta Pi California Chi, a engineering honor society.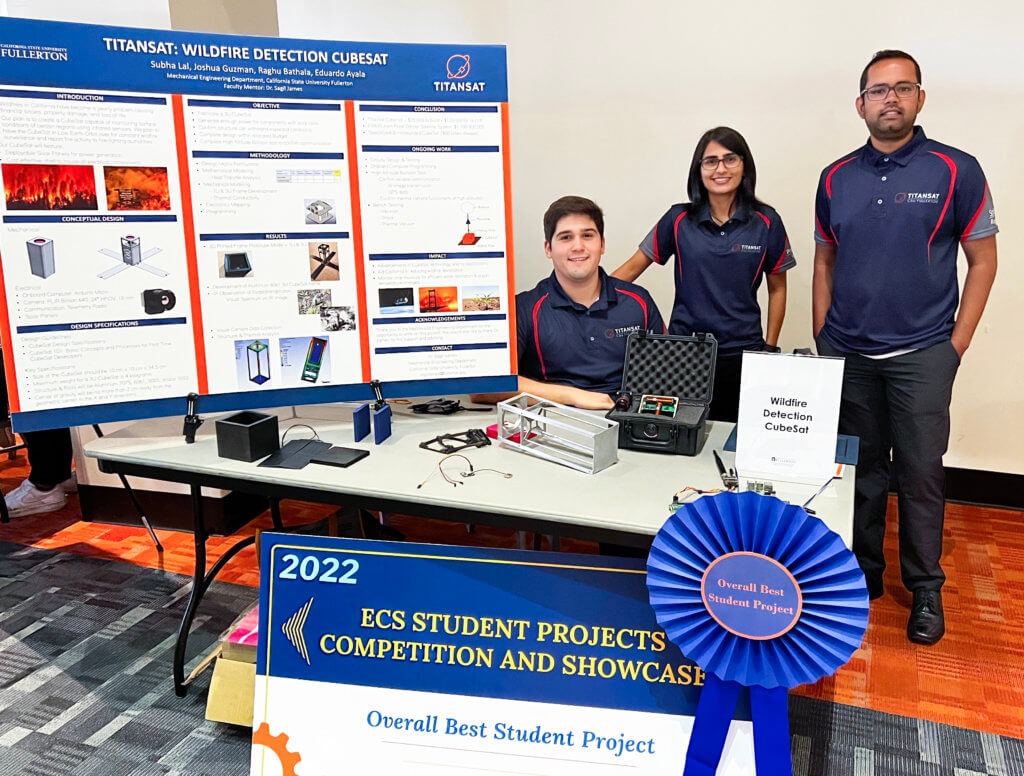 The Mechanical Engineering team won the award for Best Student Project Overall in the College of Engineering and Computer Science Student Project Competition and Pitch on May 2. Other members of the TitanSat team are Eduardo Ayala, Raghu Bathala and Joshua Guzman, all senior graduates.
The showcase, held in person for the first time since the pandemic, featured 60 projects from all college disciplines, with 48 projects entered into the competition. Of these, the top 20 projects were selected for the competition. A panel of four industry judges selected 10 projects for recognition and monetary awards. Many student projects are also sponsored by the college's industry partners, such as Disneyland Resorts, Edwards Lifesciences, Raytheon, RJE International and Mercury Systems.
Dean Susan Barua applauded the students for adjusting to working on their projects during the pandemic.
"Your hard work and dedication show," Barua told the students. "I hope you will capitalize on your project-based experiences as you take the next step in your academic or professional career."
TitanSat is a fourth-year legacy project, under the direction of Sagil James, associate professor of mechanical engineering. The project uses CubeSat technology, with the overarching goal of quickly detecting and preventing wildfire risk in California.
"The goal of this project is to design, fabricate and build a miniature cube-shaped satellite, or CubeSat, to observe the Earth's surface to help detect fires," said Lal, who will be a graduate. first-generation scholar. Her parents immigrated to the United States from India, spoke no English, and settled in Anaheim, where she grew up.
"The data captured will be used to help fire departments detect and control wildfires before they get out of control," she said. "Our research aims to help prevent serious damage from natural disasters and protect the environment."
Lal faced obstacles getting into college, including understanding the admissions process and paying for college. She credits the support of her family and teachers, as well as her "hard work and determination," for completing her studies at CSUF.
"My success is entirely due to my parents," added Lal, whose father worked several jobs to support his family. "My family went from being farmers in a rural part of India to me, learning how to build a satellite and getting a college degree."
'Crime Spotter' foils theft of catalytic converters
For their senior project, a team of electrical engineering students developed a new prototype to thwart the theft of catalytic converters – a crime on the rise among auto scammers.
"Crime Spotter" is a security system that uses signals from sensors that detect sound, motion and vibration, without the use of the internet, said Brian Fonseca, president of the Institute of Electrical's CSUF chapter. and Electronics Engineers (IEEE).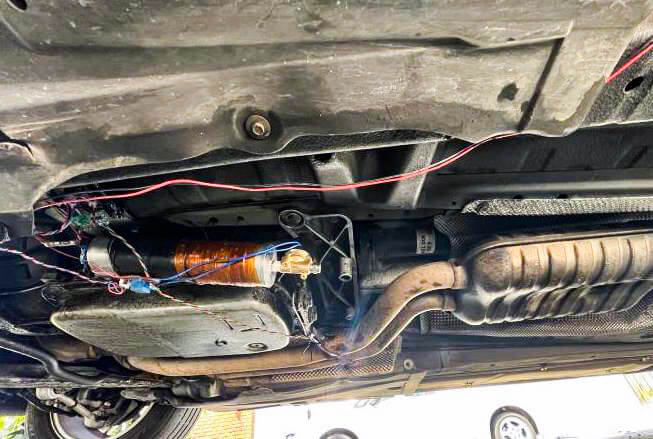 Catalytic converters contain precious metals and help reduce a car's pollutants and toxic gases from the emissions system. The prototype system is installed under the car's gear lever and is set in motion when the vehicle is parked.
"If a thief triggers the sensor while trying to steal the catalytic converter, a spray of liquid dye not only marks the thief, but the device, making it easily identifiable as stolen," Fonseca explained.
The team, which also includes senior graduates Edison Chingay and John Daniyarov, won the award for Best Electrical Engineering Student Project. The students are supervised by David Cheng, professor of electrical engineering.
"Learning to make a product with constraints such as money, time, and scope helped us see engineering from an employer's perspective," Fonseca added. "Our future employers will appreciate our attention to detail when designing, testing and implementing a prototype."
Designing a robot with a LegUp
A team of future mechanical engineers have developed a robotic system that moves differently than a traditional wheeled rover: they have designed a prototype with six legs that rotate simultaneously.
"The goal was to design a robot that could perform multiple walking gaits to access rough terrain and have a simplified and reliable control system with low electrical power requirements," said senior graduate Kyle Skulski. .
The robot, dubbed LegUp, was inspired by Theo Jansen's "Strandbeest" mechanism, in which the Dutch artist's animated works were intended to be "a bridge between art and engineering", explained Dylan Kunzmann , who also graduates this month.
"We took Jansen's idea, focused on engineering, and applied it to the final frontier of space exploration. Our motivation was the excitement of NASA's plans to go to the moon again, and soon," Kunzmann added.
The team has spent the past two semesters building, assembling and testing their robot under the mentorship of Nina Robson, an associate professor of mechanical engineering. For their exceptional work, the team won the award for the best mechanical engineering student project. Other members of the graduate team are Matt Kim, Joshua Perez and Damian Marquez; also, students Brandon Arredondo and Brandon Rosales.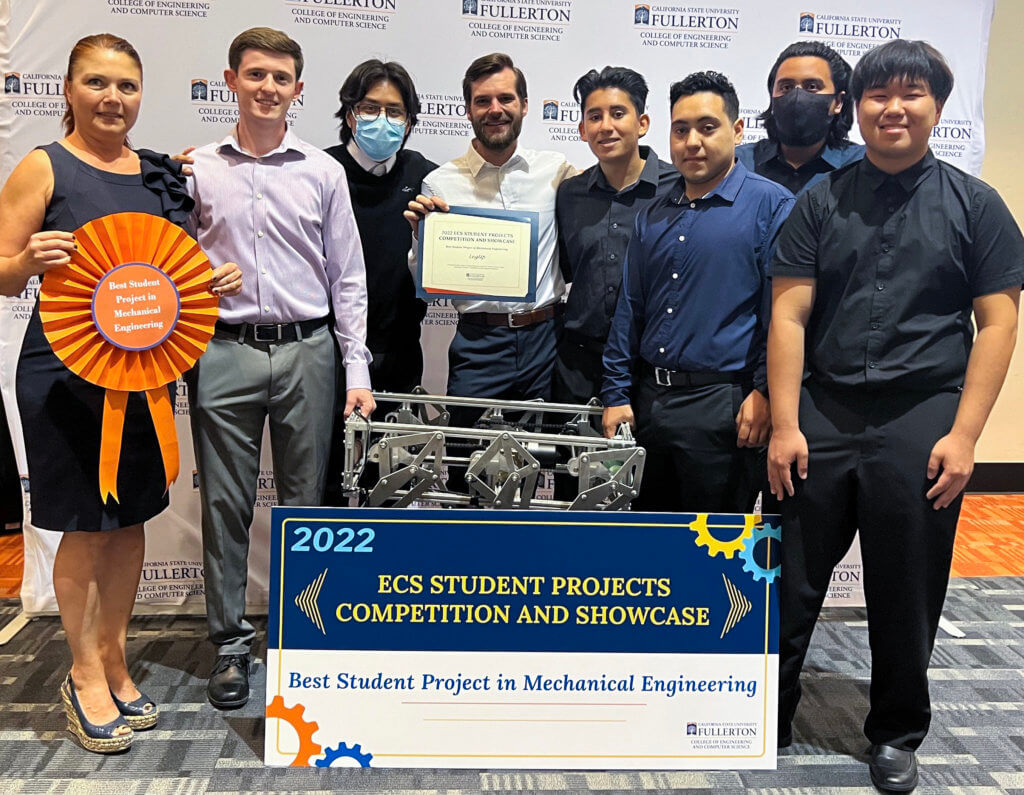 "We received this award not only because of our hard work, but because of our application of many different areas of mechanical engineering," Kunzmann added.
The team also collaborated on the project with Boeing, one of the college's industrial partners. Although not selected as a finalist, the team submitted a collaborative project proposal to NASA's 2022 BIG Idea Challenge: Extreme Terrain Access for Mobility Platforms – the first time a CSUF team participated in the competition.
Building better bridges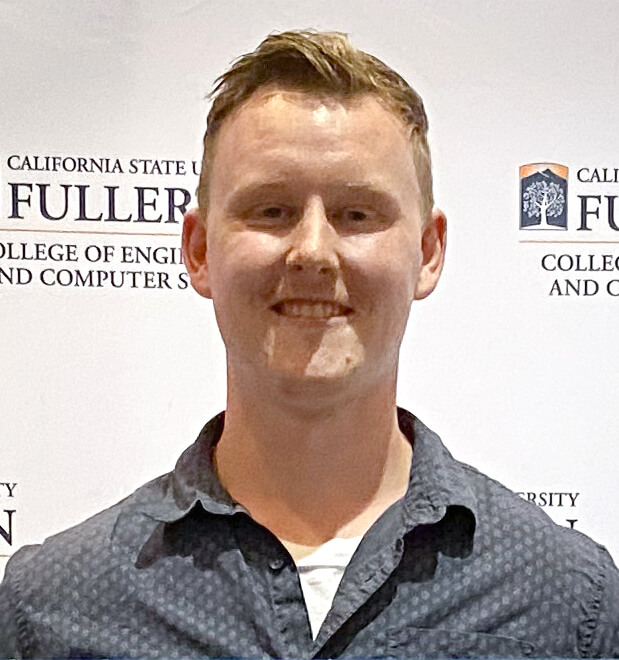 Future civil engineers Curtis Zimmerman, Carlos De La Sancha and Abril Herrera won the award for Best Civil Engineering Student Project for their research project that uses zeolite-based materials to improve the integrity of concrete bridges.
The research project focuses on finding an optimal concrete composition to counter corrosion of rebar, which is used in bridge construction, said Zimmerman, who plans to graduate next year. .
Natural zeolite, a type of mineral derived mainly from volcanic ash, is plentiful, inexpensive and environmentally friendly – and adds stability to concrete, said the team's research mentor Pratanu Ghosh, an engineering professor civil and environmental.
"This research is important because it would extend the life of bridges, roads and concrete structures exposed to corrosive environments. If implemented within industry, the economic benefits would be insurmountable," Zimmerman said.
The three students received 2021-2022 Dwight David Eisenhower Transportation Fellowships from the U.S. Department of Transportation-Federal Highway Administration for their research efforts: Zimmerman, $10,000; De La Sancha, $7,000 and Herrera, $8,500.
Cal State Fullerton's grand opening celebrations will take place May 23-26.