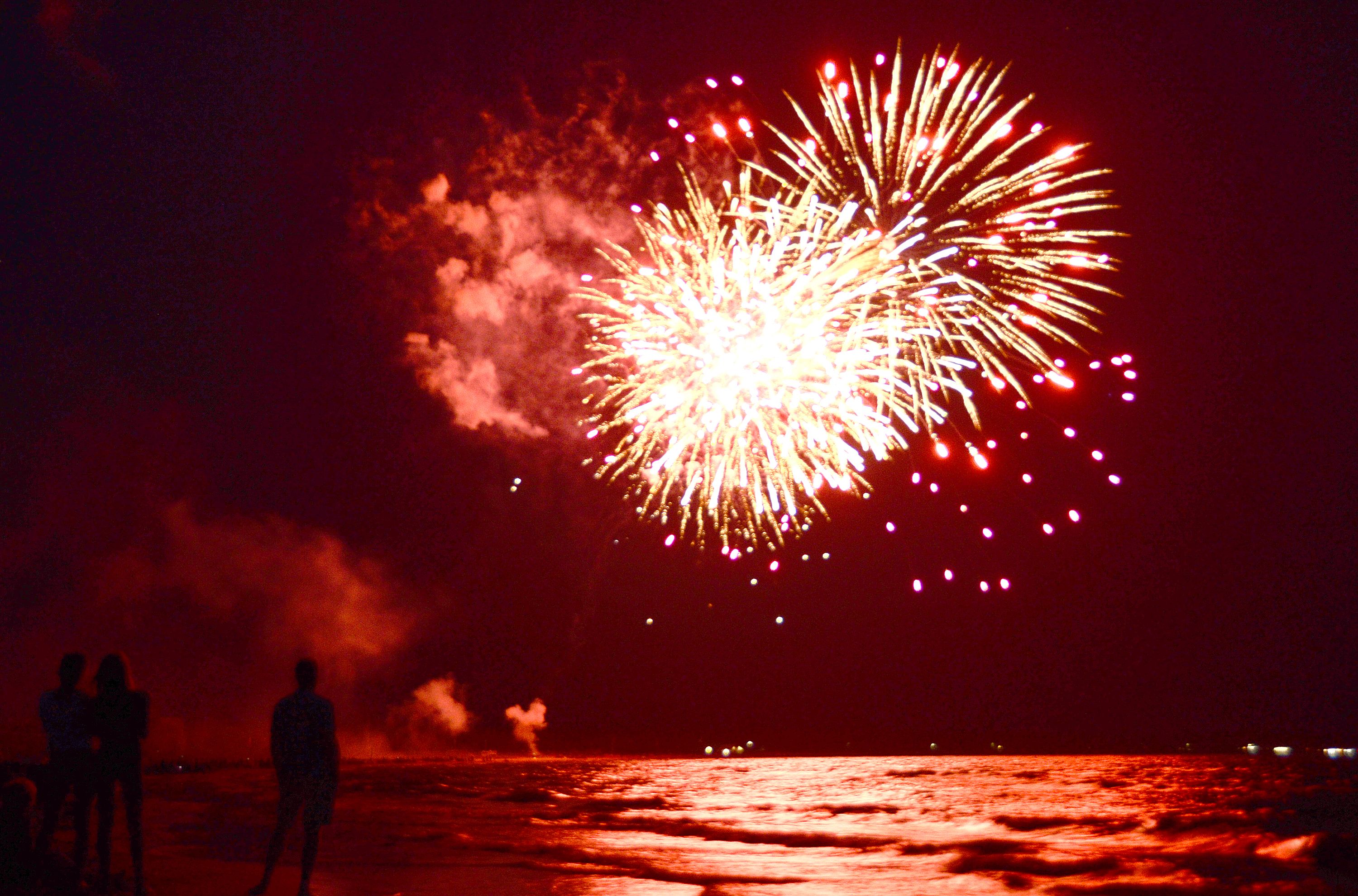 Fireworks, pancakes and air shows on the program as Grey-Bruce celebrates Canada Day
Content of the article
"The Sound" is turning up the volume on Canada Day celebrations this year after two years of relatively subdued festivities due to the pandemic.
Content of the article
In fact, the mood is set to reverberate around the city with four days of celebrations in Owen Sound, starting with Youth Day at the Owen Sound Visitor Center on Thursday.
From noon to 8 p.m., child-centered activities at the Visitor Center will include hula hoop and juggling workshops, scavenger hunts, dancing and singing, performers, crafts, game, frisbee golf, yoga sessions, photo booth, bike safety checks, and much more. Food and craft vendors will also be on hand for Youth Day.
Then at Kelso Beach in Nawash Park on the big day on Friday, the long weekend party starts at noon.
A full day is planned with live music, food trucks, vendors, family activities and games, entertainment and a beer tent, followed by a spectacular fireworks display over Owen Sound Harbor.
Entertainment includes Tyler Boyle and his interactive Groove Dance Party, dog shows, dancers and jugglers, the Owen Sound City Band and more.
Live music plays throughout the day, featuring Tianna Woods, The Mike McCarthy Band and The Scott Howarth Band. Canadian blues and country music artist Crystal Shawanda, who was born and raised in Wikwemikong First Nation, closed the evening, followed by a fireworks display at 10 p.m.
The Canadian Armed Forces will also be coordinating a CC130 Hercules performing a 500-foot flyover from Kelso Beach to Nawash Park at 12:45 p.m. as part of training and community support to celebrate Canada Day.
On Saturday, the city celebrates black history with musicians Diana Braithwaite and Chris Whiteley, Brooke Blackburn, Bobby Dean Blackburn, Josh Ritchie and multi-award winning artist Liberty Silver.
Content of the article
On site at the beach, there will be food trucks, vendors, a beer tent and exhibits from the Sheffield Park Black History Museum, plus free all-day waterfront tours on The Big Canoe.
Saturday will also feature the Corkscrew Spirit Tour. Attendees can fill their flasks and follow the guide to hear tales of smuggling, murders, mysteries and hauntings of Corkscrew City. This tour combines two local experiences – the Corkscrew Town Tour from Owen Sound Tourism and the Ghost Walk Tour from the Billy Bishop Museum. Space is limited, reserve online or by phone at (519) 371-7452 Toll Free: 1-866-5ATTACK, or by calling the MacVicar McComb Sutton Realty Attack Box Office.
Finally, on Sunday, the city focuses on truth and reconciliation, starting at 9:30 a.m. at the Giche Namewikwedong Reconciliation Garden on Kelso Beach in Nawash Park. The day will begin with the lighting of a sacred fire and a ceremony at the healing circle, followed by learning and sharing activities, walking tours, children's activities and teachings. The weekend ends with Canadian country artist Marshall Dane performing at the Owen Sound Visitor Center beginning at 7 p.m.
Full event details can be found on the Sound Waterfront Festival website or the Tourism, Events and Attractions Facebook page.
MEAFORD
In Meaford, Canada Day celebrations will take place at the harbor with yoga, guided canoe tours, sailing exhibits, car show, air show featuring 80-year-old stunt pilot Gord Price, walkers on stilts, clowns, jugglers and more.
Content of the article
Musical performances by The Browns, Paige Warner, Shane Cloutier, Scott Almond, the duo Drew McIvor and Bored of Education take the stage at the Harbor Pavilion.
The Rotary Club offers both a beer and grill zone with sausages, hot dogs, burgers, and cold beer after the pancake breakfast between 8 and 10 a.m.
The municipality backed out of holding its traditional fireworks display over the harbor due to rising costs, she said.
Visit the Municipality of Meaford website for the full schedule of events.
KINCARDINE
Canada Day festivities return to Kincardine this year with a Queen Street Parade starting at 11 a.m.
A dawn-to-dusk scavenger hunt takes place between the Harbor Street Flagpole and Geddes Park with clues to where to find the Canada Day Rocks posted on the Kincardine Trails social media pages. Family activities start at noon at Macpherson Park with the Pet Paradise Dog Show at Dunsmoor Park from noon to 2:30 p.m.
The Station Beach Pier fireworks begin at dusk with a July 2 rain date for the show.
WIARTON
Canada Day celebrations begin Friday morning at Bluewater Park in Wiarton with syrup and pancakes. The festivities will then continue throughout the day and will include vendors, the McLarens Pipe Band, a parade at 5.45pm, a magic show, bubble party, pony rides and more. Fireworks begin at dusk presented by the Town of South Bruce Peninsula.
SAUGEEN RIVES
The Rotary Club of Saugeen Shores hosts a barbecue before a fireworks display after the sun sets over the giant Southampton flag.
Content of the article
PORTELGIN
At Port Elgin Main Beach, the Port Elgin and District Lion's Club is hosting a family event including a scavenger hunt and sand sculpting competition from 10 a.m. to 2 p.m. Pre-registration is required. Visit the Port Elgin Lion's Club Facebook page for more information.
SAUBLE BEACH
The Sauble Beach Chamber of Commerce hosts Canada Day at Sauble Town Square on Friday with the seven-time Juno Award-winning Larry Mercey Trio, Moana live and in person, and Stompin' Good Time: A Tribute to Stompin' Tom Connors. Fireworks at the beach are scheduled for Saturday night.