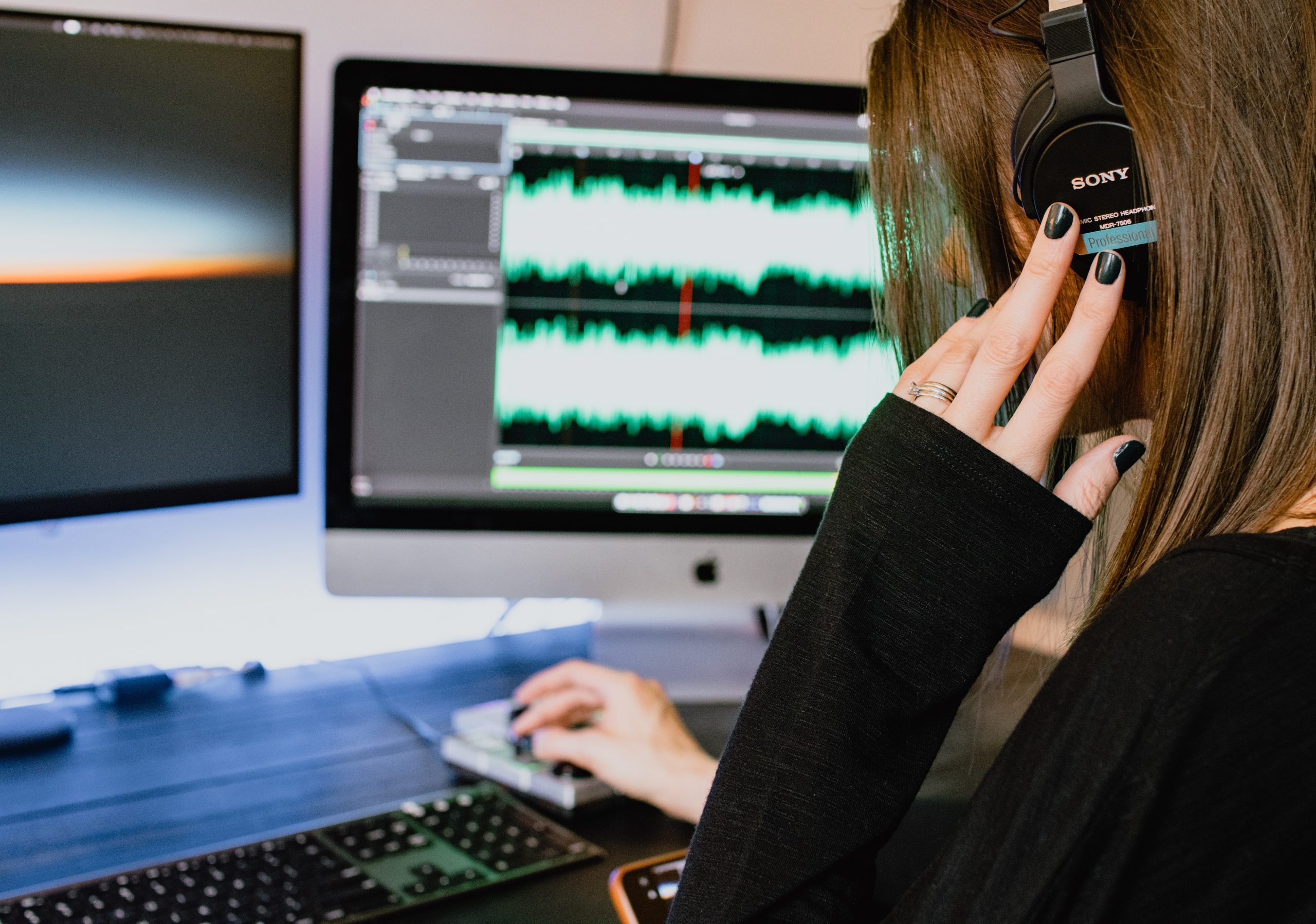 How the new wave of synthetic audio can save European media from themselves
No one can deny that the media industry has been struggling for quite some time. As a young journalism student in the early 2000s, I witnessed the changes taking place in the media space. By the time I was finishing college, several magazines had already closed and the rest were trying to make the transition from print to digital, many of them without much success.
Today, in the third decade of the new millennium, things are still happening in media – but there are now more resources available to publishers. For Matthias Lehmandirector of operations of Aflorithmicthe the world's first fully automatable solution for end-to-end audio, print journalism has missed the mark when it comes to the internet.
First, publishers offered everything for free; then they bet on advertising. After losing classified ads to specialized platforms, many have turned to clickbait – a phenomenon that harms journalism. "So what is our solution to this? There is still a lot of news being generated. Our offering is that you can reuse the written content you already have and turn it into audio content," says Lehmann.
Aflorithmic thus offers publishers a new format, easily monetized using podcast platforms. On top of that, media companies can save a lot of money by bypassing the traditional studio and sound engineering process.
It is possible for media companies to do this themselves. If they're extremely efficient, they can probably produce audio content in about two days. But with Aflorithmic's technology, they can do it in just 10 minutes. Time and money are two factors struggling media companies need to be aware of. Newsrooms are getting smaller every day and efficiency is always welcome.
The German case study
Heise is one of Germany's leading high-tech news media that has created a successful daily podcast. This new format is starting to bring them publicity. Their problem started when they realized they needed to produce more audio content per day.
"Once a day in the modern world we live in is no longer enough. In a global society, if you don't create something overnight, you're out of date and you're not really competitive enough," says Lehmann.
The publication's editor wanted to double the reach, but the podcast host, who was already going through the recording process once a day, couldn't handle the extra workload. So they created a synthetic version of his voice, using Aflorithmic's AI-based infrastructure. They were then able to launch a second version of the podcast, using the synthetic voice of the presenter, which received an excellent reception from the public.
"The best podcasts will always have a human speaker. But sometimes there is too much news to cover or a media outlet really wants to expand its reach but cannot because of its resources. This is where we come in. As a listener, you always get the news. Even the journalist's work has improved because she has more time to focus on other work," says Lehmann.
Benefits of audio
Aflorithmic is already working with different media companies in Spain, Italy and Germany on synthetic audio projects involving podcasts. The growing interest in audio stems from the fact that screen time is pretty much maximized, according to Lehmann. "You can't put more content on a website that has already maxed out what a person can actually consume," he says. Another important factor is accessibility and the laws that are going to be passed in the coming years – synthetic voice allows publishers to quickly convert written content into audio which can also be enjoyed by visually impaired users. But the most interesting part of the synthetic audio trend is that companies like Aflorithmic are creating an audio production tool that simplifies the entire production process.
According to Lehmann, media companies are well aware of the fact that they are losing revenue and are starting to look for a solution in audio. But many still lack the resources and know-how to get the most out of this format. "One thing that is sometimes hard for media brands to grasp is the notion that you can't just take written content and then make it sound and expect people to listen to it. Written content is not designed for audio, so you have to be prepared to adapt it a bit," adds Lehmann. However, when companies know what they are doing and use the right tools, these adjustments can be made in as little as 10 minutes.
Aflorithmic's vision is to build a versatile infrastructure, so anyone can produce high-quality audio using synthetic media with the click of a button. To achieve this, they developed four "engines".
The first is the podcast engine, which they use with Heise and other European publications in Spain and Italy. For the second engine, which focuses on AI advertising, they partnered with DanAds, a Swedish ad technology company for self-service ad management, to create synthetic ads and publish them directly to publisher websites. The result is professional-quality, ready-to-publish audio ads created in just seconds.
The third engine is called DCO (Dynamic Creative Optimization). It is very similar to the AI ​​ad engine, but users create several different versions of the ad at once, with up to 15 different background tracks, five different voices, and 10 different languages. The last engine is for video voiceover. In this way, Aflorithmic plans to become a one-stop-shop for all things audio production. Media companies are just the beginning, but the future promises even greater and more exciting reach.