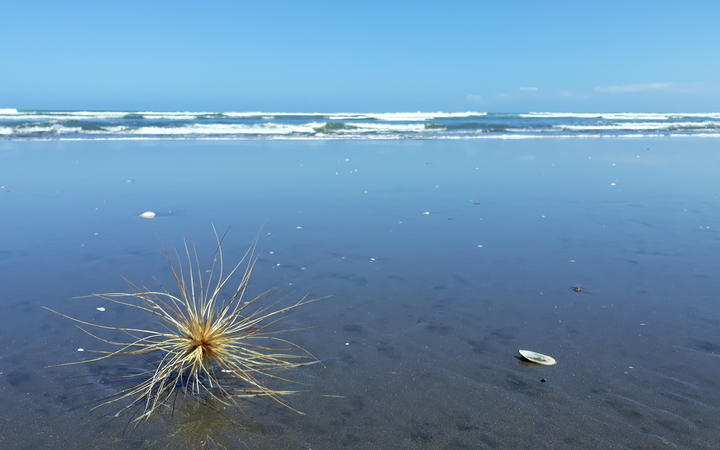 Hymns for Sunday January 16, 2022
A morning hymn, an evening hymn and a hymn from the Scottish Psalter – some of the requests from listeners in this week's hymns on Sunday.
SONG: CHRIST IS MADE SURE FOUNDATION
Artist: Westminster Abbey Choir
Lyrics/Music: Anon trans John Neale/Henry Purcell
Registration: Griffon 224018
Christ has become the sure foundation,
Christ the head and the cornerstone,
Chosen of the Lord and precious,
Binding the whole Church into one,
Holy Sion's help forever,
And his only confidence.
All this devoted city,
Beloved of God above,
In exultant jubilation
Pours a perpetual melody;
God one in three worshiping
In joyful hymns forever.
To this temple where we call you,
Come, O Lord of Hosts, today;
With your usual kindness,
Listen to your servants as they pray;
And your greatest blessing
Hangar within its walls always.
here deign to all your servants
What they ask you to win,
What they gain from you, forever
With the blessed to remember,
And now in your glory
Always with You to reign.
Praise and honor to the Father,
Praise and honor to the Son,
Praise and honor to the Spirit,
Always Three, and always One,
One in power and one in glory,
As endless ages run.
SONG: WHEN THE MORNING GOLDENS THE SKY
Artist: Yorkminster Park Baptist Church Choir, Catherine Palmer (dir), Ronald Jordan (organ)
Lyrics/Music: Anon trans Caswall/Barnby
Registration: Marquis MAR 175
When morning gilds the skies, my waking heart cries out:
Praise be to Jesus Christ!
At work as in prayer, to Jesus I repair:
Praise be to Jesus Christ!
Whenever the sweet church bell rings over hills and dales,
Praise be to Jesus Christ!
O hear what he sings, as merrily he rings,
Praise be to Jesus Christ!
In the eternal happiness of Heav'n, the most beautiful strain is this,
Praise be to Jesus Christ!
Let the earth, the sea and the sky from depth to height answer,
Praise be to Jesus Christ!
Be this, as long as life is mine, my divine song:
Praise be to Jesus Christ!
Sing this eternal song through all ages:
Praise be to Jesus Christ!
SONG: LIFT UP YOUR HEAD, BRAZEN GATES
Artist: Coventry Singers
Lyrics/Music: James Montgomery/attrib Jeremiah Clark
Recording: missionary worship
Lift up your heads, gates of brass,
Iron bars, yield,
And let the King of Glory pass;
The cross is in the field:
This banner, brighter than the star
Who leads the train of the night,
Shine on their walk, and guide from afar
His servants in battle.
A holy war these servants wage;
Mysteriously in battle,
The powers of heaven and hell engage
For more than the death of life.
You, armies of the living God,
His sacramental host,
where sacred footsteps have never walked
Take your designated position:
Though few, small and weak, your bands,
Strong in the strength of your captain
Conquer all the lands;
Everything must be his.
These booties at his victorious feet
You will rejoice to lay,
And ask yourself, as the trophies meet,
On the day of his great judgment.
O do not fear, do not faint and do not stop now;
In the Name of Jesus, be strong;
Before him all the nations will bow down,
And sing this song with you:
"High are the gates of brass,
The iron bars give way;
Here passes the King of Glory;
The cross has won the ground."
SONG: COME, LET US BRING US TO THE LORD OUR GOD
Artist: Scottish Philharmonic Singers
Lyrics/Music: Morrison/Anon arr James Roberton
Registration: Abbey 282830
Come, let us surrender to the Lord our God
With contrite hearts return;
Our God is merciful, he will not let
The sorry to cry.
His voice commands the storm
And calm the stormy wave;
And though his arm is strong to strike,
It is also strong to save.
Like dew on soft grass,
round fragrance diffuser;
As show'rs ushering in spring,
and rejoice the thirsty earth:
So his presence will bless our souls,
And spread joyful light;
This sacred morning will hunt
The sorrows of the night.
SONG: O GOD, YOU LOOK FOR ME AND KNOW ME
Artist: Diocese of Leeds Choirs
Lyrics/Music: Bernadette Farrell
Recording: Herald HAVPCD 397
O God, you look for me and you know me
All my thoughts are open to your gaze
When I walk or when I lie down, you are in front of me:
Always the creator and guardian of my days.
You know my rest and my rise
You discern my goal from afar
And with eternal love you besiege me:
At every moment of life or death, you are.
Before a word is on my tongue, Lord,
You have known its meaning through and through.
You are with me beyond my comprehension:
God of my present, my past and my future too.
Although your Spirit is upon me,
I always seek shelter from your light.
There's nowhere on earth I can escape you:
Even darkness shines before your eyes.
Because you created me and shaped me,
Gave me life in my mother's womb.
For the wonder of who I am, I praise you:
Safe in your hands, all creation is renewed.
SONG: NIGHT FALLS AROUND ME
Artist: Abbey School Choir, Tewkesbury
Lyrics/Music: William Romanis/Adam Drese
Registration: Priory PRCD 709
Around me is falling night;
Saviour, be my light;
through the hours in the shrouded darkness
let me see your cloudless face;
let your glory shine
in this heart of mine.
The earthly work is done,
terrestrial sounds are nil;
rest in sleep and seek silence,
let me hear you speak softly;
in my mind's ear
whisper, 'I am near'.
Blessed and celestial light,
to shine in the earthly night;
voice, that of love has often told me;
arms so strong to hug me and hold me;
you will keep your guard,
Saviour, o'er my sleep.
SONG: WORSHIPING THE LORD IN THE BEAUTY OF HOLINESS
Artist: Cantus Choro
Lyrics/Music: John Monsell/Anon
Recording: Move
O worship the Lord in the beauty of holiness;
bow down before him, proclaim his glory;
gold of obedience and incense of humility
bring it up and adore it; the Lord is his name!
Down at his feet lay your burden of prudence,
high on his heart he will carry it for you,
console your sorrows and hear your prayers,
guiding your steps as may be best for you.
Do not be afraid to enter his classes in slenderness
of the poor wealth that you would count as your own;
truth in its beauty and love in its tenderness,
these are the offerings to be placed on his sanctuary.
These, though we bring them in trembling and fear,
he will accept for the Name which is dear to him;
the mornings of joy give for the evenings of tears,
trust for our trembling, and hope for our fear.
Worship the Lord in the beauty of holiness;
bow down before him, proclaim his glory;
gold of obedience and incense of humility
bring it up and adore it; the Lord is his name!
SONG: HOW SHOULD I SING THIS MAJESTY
Artist: Choir of Holy Trinity Cathedral, Auckland
Lyrics/Music: John Mason/Ken Naylor
Recording: Private CD 805
How shall I sing this majesty
which angels do they admire?
Let the dust in the dust and the silence lie down;
sing, sing, celestial choir.
Thousands of thousands stand around
thy throne, O God most high;
ten thousand times ten thousand sounds
your praise; but who am I?
Illuminate my heart with the light of faith,
ignite it with the fire of love;
so shall I sing and carry a share
with this celestial choir.
I will, I fear, be dark and cold,
with all my fire and my light;
yet when you accept their gold,
Lord, cherish my purse.
How great is your being, Lord,
that all beings guard!
Your knowledge is the only line
sound so vast and deep.
You are a sea without shore,
a sun without a sphere;
your time is now and forever,
your place is everywhere.
SONG: TO YOU THE GLORY
Artist: Portsmouth Cathedral Choir, David Price (dir), David Thorne (organ)
Lyrics/Music: Edmund Budry trans Hoyle/George Frederic Handel
Recording: Herald HAVPCD 205
To you the glory, risen and victorious Son;
endless is victory, you have won over death;
angels dressed in brilliants rolled away the stone,
kept the folded burial clothes where your body lay.
Chorus:
The glory is yours, victorious risen Son,
Infinite is the victory, you have won over death.
Lo! Jesus meets us, risen from the tomb;
With love, he greets us, disperses fear and sadness;
let the church joyfully sing hymns of triumph;
for his Lord now lives, death has lost its sting.
Chorus:
We no longer doubt you, glorious prince of life;
life is nothing without you; help us in our conflicts;
make us more than conquerors, by your immortal love:
Bring us safe and sound across the Jordan to your abode above.
Chorus: