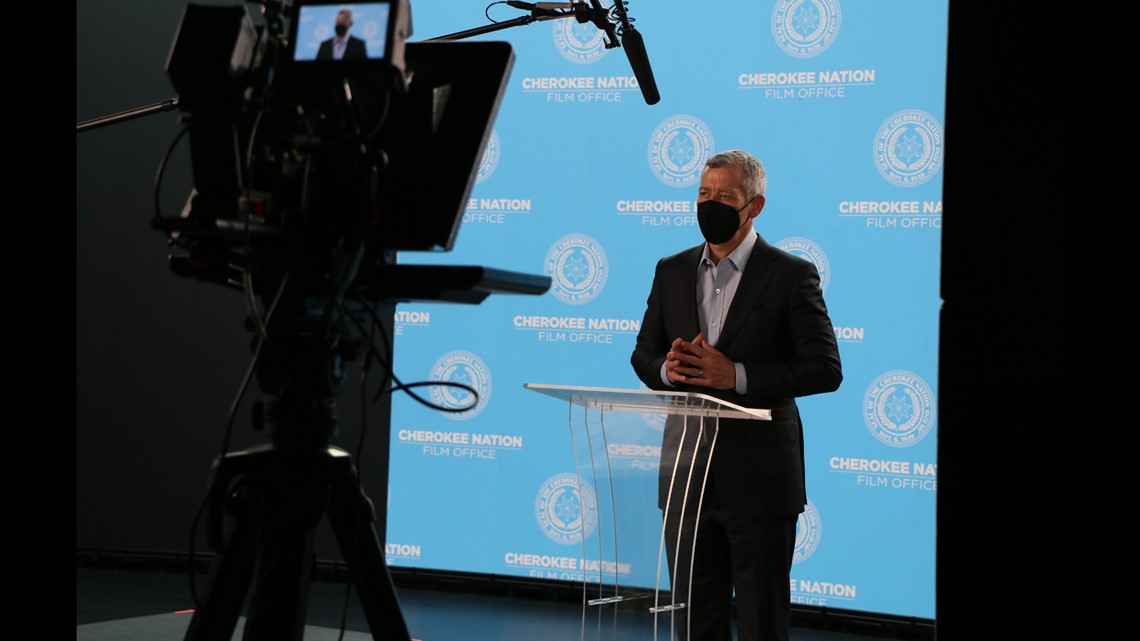 Incentives offered for film productions in the Cherokee Nation.
There will be a tribal film incentive program of up to $1 million for productions filmed with the Cherokee Nation's 14-county reservation.
SEQUOYAH COUNTY, Okla. – Traditionally, the film and television industry has tended to stick to where it knows best, Hollywood, New York, Chicago and more recently Georgia.
Across state lines, the Cherokee Nation's film industry has quietly made a name for itself over the past three years. Starting March 1, the Cherokee Nation Film Office (CNFO) will begin accepting applications for its new production incentive.
Production teams are preparing to apply for incentives of up to $1 million per year for film or television production within the Cherokee Nation boundaries.
The incentive program is designed not only to stimulate the local economy, but also to increase Aboriginal representation in mainstream media.
Cherokee Nation Senior Chief Chuck Hoskin Jr. says the "need for diversity, inclusion, and accurate representation of Indigenous identity within the production" played a critical role in getting the program started. incentive.
To put the need for diversity and inclusion into perspective, Jennifer Loren, director of the Cherokee Nation Film Office and Original Content, says that "less than 1% of Indigenous people are represented in mainstream media." Loren continued, "An incentive that incentivizes not just creating jobs here, but making them native jobs, would go a long way to changing the native narrative."
However, it's not just Native Americans who will benefit from the incentive program. Anyone living within the boundaries of the Cherokee Nation is encouraged to participate in film and television production.
"There's something for everyone," Loren said. "You're talking about florists, caterers, antique shop owners, accountants, lawyers, whatever your level of education or what industry you're currently in, there's probably a place for you in film and television."
Loren and his team have created directories that production teams can access to find support, actors, film and audio crews, even having a building or land that can be used during the filming process.
The incentive program is really the one that will benefit everyone. Film and TV production crews quickly realize the beauty of this part of the country and are eager to get to work and use the help of the locals along the way.
If you want more information on how to get involved, visit the Cherokee Nation Film Office website for more details.
RELATED: Cherokee Nation to Offer First-Ever Tribal Film Incentive Program
RELATED: Native American Tribes Reach $590 Million Opioid Settlement
HOW TO ADD THE 5NEWS APP TO YOUR STREAMING DEVICE
ROKU: add string from ROKU store or by searching for KFSM in the Channel Store.