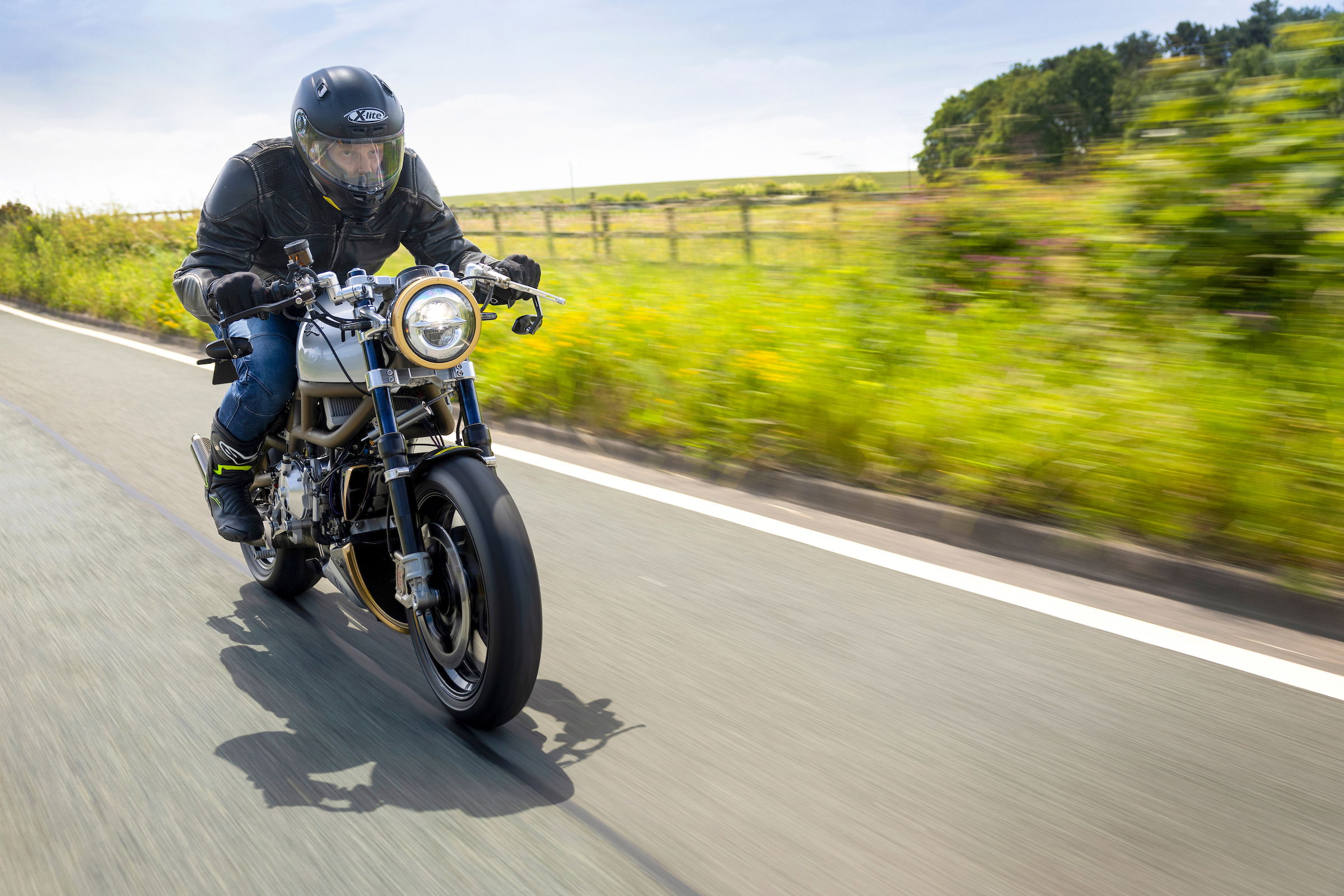 Langen uses F1 technology and ex-Ferrari engineers to n…
E-bikes may be on their way now, but that doesn't mean the two-stroke nostalgia is going away.

Two-strokes in motocross are almost as popular today among fans as they were in the 1980s and 1990s when heroes of the discipline like Roger de Coster, David Bailey, Jean-Michel Bayle and countless others made waves in Europe and America all the way to the top. high-pitched sound and the hazy visuals of a two-stroke motocross bike.
But, on the asphalt, things are different. Emissions laws are more restrictive in this area than manufacturers are inclined to build, so the production days of the RG500, RD500, TZ250 and others are long behind us.
But, if Max Biaggi's parade lap earlier this year at the Italian Grand Prix on his Grand Prix title-winning Aprilia RS250 machine has taught us anything, it's that the sound of a two-stroke only will never tire.
British manufacturer Langen is hoping to satiate that longing for two-stroke nostalgia and is currently building its own 250.
The bike, called – uninventively – the "Two Stroke", will feature a 250cc engine that Langen bought from Vins. These engines are "made by ex-Ferrari engineers in Italy", according to Christofer Ratcliffe, who runs Langen. "It's a V-twin racing engine that we developed for the road. We worked on fuel mapping, throttle control and cooling to make it durable. It is the first two-stroke bike to meet current emission standards in many years. "
Ratcliffe describes their engine as the "cleanest two-stroke ever", with a fuel-to-oil ratio of 200:1, compared to 30:1 for conventional two-strokes. "Our Vins engine injects oil directly into the crankshaft, exactly where it's needed," Ratcliffe explains, which is the reason for Langen's V-twin efficiency.
Apart from the engine, components for the Langen Two Stroke are sourced from a UK supply chain, with the F1 and aerospace industry being used by Langen to create its limited edition cafe racer.
This aerospace and F1 technology means the Two Stroke – which features carbon body panels around its aluminum frame – weighs just 120kg, and so its 76bhp will take you much further than the same power in a road bike. four-stroke production.
The Langen Two Stroke will cost £28,000 – before tax – and if you want one you'll need to act fast – they're only building 100.
Langen is also currently developing a four-stroke bicycle, as well as an electric one. On the electrical side, Langen received innovation funding for its scalable battery technology.
Images and story courtesy of Rod Kirkpatrick/F Stop Press.
Top 10 Tastiest Retro Cafe Racer Motorcycles