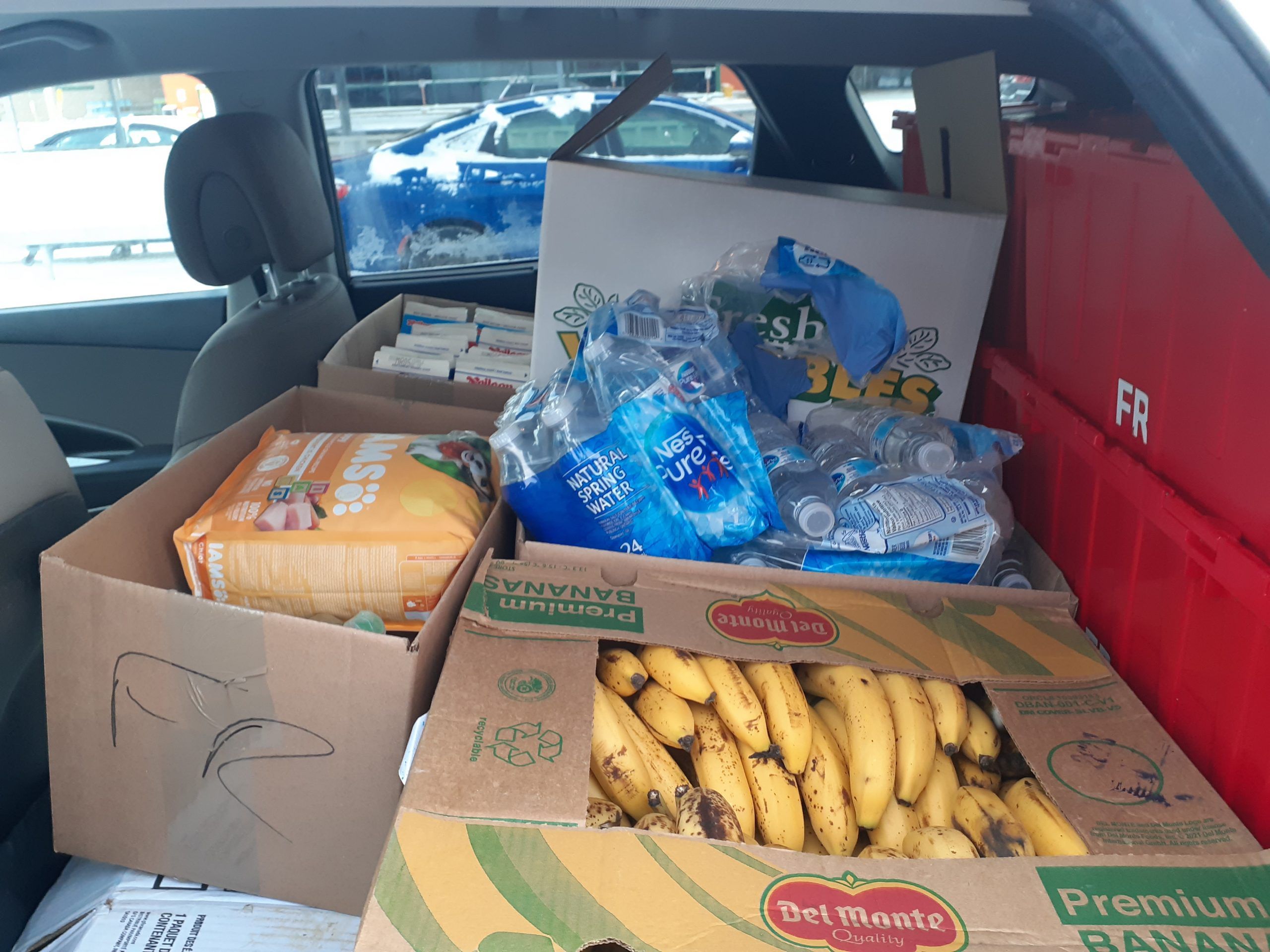 More people rely on community food groups, coordinator says
Content of the article
Rising housing costs and generally rising prices are leaving less money for food, forcing more people to rely on community food programs, said Paul Wagenaar, United Way food security coordinator.
Advertising
This ad has not loaded yet, but your article continues below.
Content of the article
The stigma against people using these services needs to be broken and more affordable and safer housing is needed, he recently told Gray County councilors in a presentation.
"There are the traditional people who suffer from homelessness and so on," he said in an interview. "Because of the housing crisis, it affects what was more of a middle class, single parents, the elderly. Anyone on a fixed income.
Food insecurity can mean some people are hungry because they miss meals, some don't eat properly or don't eat at all, he said.
He shared data from foodbrucegrey.com, which he oversees. It includes data from 85% of community food organizations in Grey-Bruce.
Community meal programs, Owen Sound Hunger and Relief Effort being the largest, collectively provided 31% more meals to more than 180,770 people. That's a 300% increase from the pre-pandemic period, he said.
During the pandemic, OSHaRE began serving lunch as well as dinner to anyone who came to its downtown Owen Sound kitchen, as well as bagged meals for children to eat at home, a- he declared. That's 10,000 to 14,000 meals a month.
OSHarE asks no questions of its guests and that free access helps drive demand, he acknowledged, but said it was not the most important driver.
"No, increasingly, when we talk to volunteers, the people they see are complaining that housing takes most of their income," Wagenaar said.
There are about 11 such meal programs left, but there were about 19 earlier in the pandemic.
Advertising
This ad has not loaded yet, but your article continues below.
Content of the article
Part of Wagenaar's job is to pick up food donations from Zehrs and Starbucks in Owen Sound every morning. They are part of what is called a food rescue program used by OSHare.
This initiative provided 74,295 kilograms of food last year, 82% more than in 2020. The large increase is mainly due to OSHaRE accepting more food from contributors, he said.
"I'm constantly asked by different departments, can you use it? Yes we can, we'll find a use for it. . . As partners have become more aware of what they can give, they're doing it.
Wagenaar also said local food banks distributed 171,162 kg of food, a 27% increase from 2020. Twenty-two food banks in Grey-Bruce served 21,442 customers last year, an increase of 10 % compared to 2020.
Wagenaar noted that a network of community gardens in Grey-Bruce grew 18,156 pounds of fresh fruits and vegetables by volunteers under COVID-19 protocols. Many of these gardens were unable to operate in 2020 due to COVID-19.
People donated 36,046 hours of their time, a 60% increase from 2020, Wagenaar said.
Jill Umbach coordinates the poverty task force, which works with over 52 community organizations.
She told county councilors they could help by continuing to support affordable housing and encouraging more employers to pay a living wage, estimated at $22 an hour in Grey-Bruce.
Wagenaar suggested that further exploration of a minimum basic income is needed. Umbach said a private member's bill is in second reading to see what a federal framework would look like.
Advertising
This ad has not loaded yet, but your article continues below.
Content of the article
County Social Services Director Barb Fedy said her office has seen "how people's lives have stabilized with those $2,000 a month from federal benefits," for people who couldn't work in due to COVID-19.
As those benefits faded, Ontario Works caseloads began to climb in October, November and December, even with some extension of benefits, she said. There's a big difference between $2,000 in federal benefits and $800 for a single person receiving Ontario Works, she observed.
"The reason for all the programs we talk about is to make up the difference, to help people meet their basic needs," Fedy said.
"So when we think about the basic infrastructure that goes into creating all of these other programs, and that complements housing, food, medical care, and transportation, how much are we really spending? Whereas it could be a universal basic income," Fedy said.