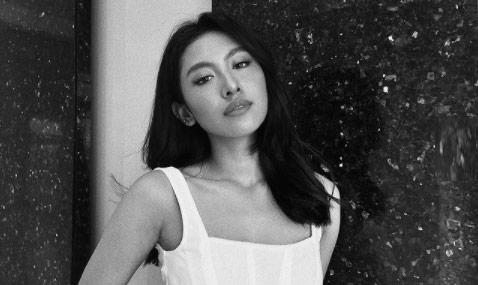 New GMA podcast 'Behind the Song' aims to share stories behind hit singles
GMA has a new podcast. It's called "Behind the Song" and it aims to uncover stories behind hit singles.
In an online press interview on Wednesday, host Thea Astley said each episode of the capsule will feature a different artist with a new song.
"We're basically asking them to tell the story behind the song," she said. "We want them to talk about the whole process."
Besides the artists themselves, "Behind the Song" will also spotlight the team behind them – the sound engineers, writers and producers – to share how and why they came up with their songs.
"In each episode we have either the songwriter or the producer of the song or even both, because they are just as much a part of the creation of the song," continues Thea.
"We just want to tell listeners that every song has an important story behind it," she said. "I hope they get something out of it."
Thea revealed that "Behind the Song" isn't just limited to OPM. In fact, she's already interviewed a number of international artists like K-Pop group BTOB, The Happy Fits and mxmtoon.
"It's an honor to talk to these people, to interview them. It is certainly [nerve-wracking]. I'm still trying to channel these nerves into excitement so I hope, [something good will come out of it]," she said.
Putting on such a show involves a lot of preparation, Thea continued. "I stream all of their songs because I want to know what I'm talking about. How can I tell someone about their song and music if I don't know their songs? " she said.
"Behind the Song" premieres on Spotify on September 28 with SB19's Pablo as a guest.
New episodes will be released every Tuesday, while full video interviews will begin airing on GMA Network's social media pages on Thursday. – LA, GMA News