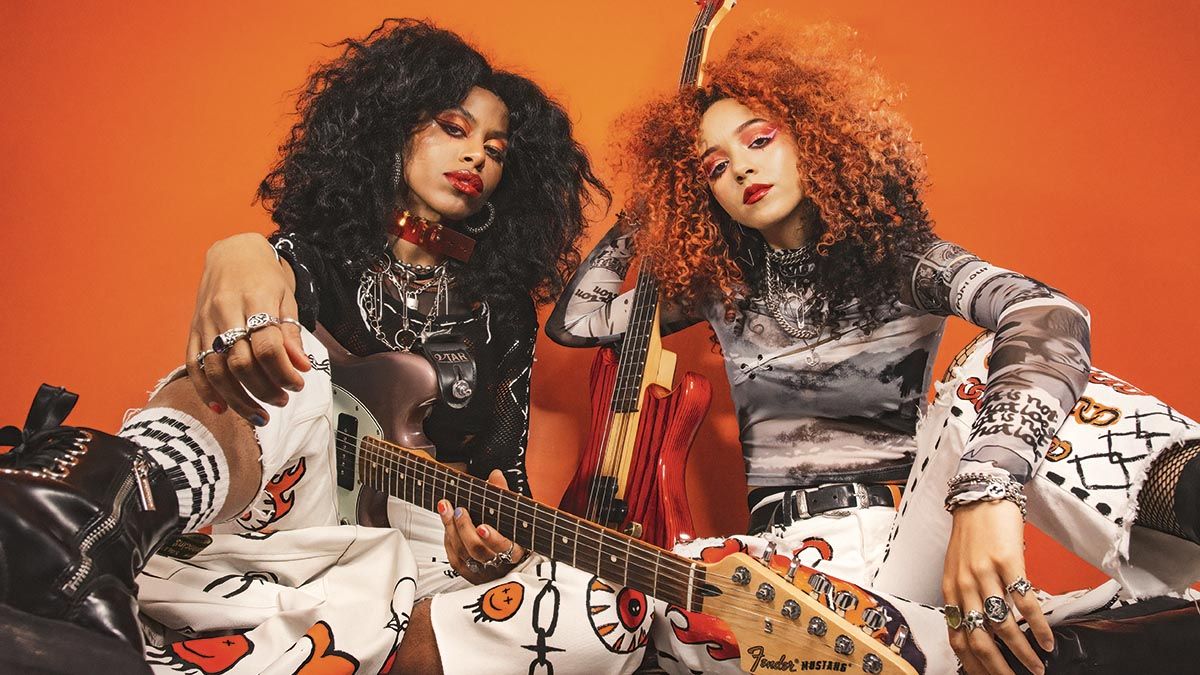 Nova Twins' Amy Love on the recording of Supernova, a riot of synth-sounding guitar, bass and drums
Expectations are high for Nova Twins' second album, Supernova. London duo Amy Love (guitar, vocals) and Georgia South (bass) have landed on the radar of many metal fans thanks to their collaboration with Bring Me The Horizon on 1×1 and Tom Morello calling them "an amazing band that deserves to be huge".
new single KMB (kill my boyfriend) continues its genre with elements of metal, grime, punk and hip-hop.
Amy tells total guitar that despite the grimy synth sounds, it's all done live: "Some of the instruments sound electronic but all the sounds were done on guitar, bass and drums only. There are some bits of drum programming but there are no synths.
There are, however, a few pedals. "The bassist's board is so massive," she says. "We can't even fly with it. My board of directors is also relatively large. On stage, we do everything live, just playing hopscotch.
They are discreet about what exactly is on these boards after an experience during a first concert: "This group came on stage, broke Georgia's pedal board on her phone and ran away! Since that day, we said to ourselves: "No one needs to know". You cannot reveal this secret sauce.
On the guitar and amp side, things are simpler: Amy recorded most of her guitars for Supernova on a P-90-equipped Fender Mustang in a Fender Hot Rod.
She explains KMBThe genesis of: "Georgia is the origin of a great deal of music. We wrote it in confinement, so we didn't actually write it together. When it came to recording it, we kept a lot of the programming from the drums. "Even some of the basslines and guitar and vocals we did in our bedrooms."
The final cut, recorded with producer Jim Abbiss [Arctic Monkeys, Kasabian], has live drums and experimental percussion. "At times I used a fire extinguisher!" Amy laughs.
Supernova comes out in June, and as Amy says, "We're really excited about it. It's a roller coaster ride!