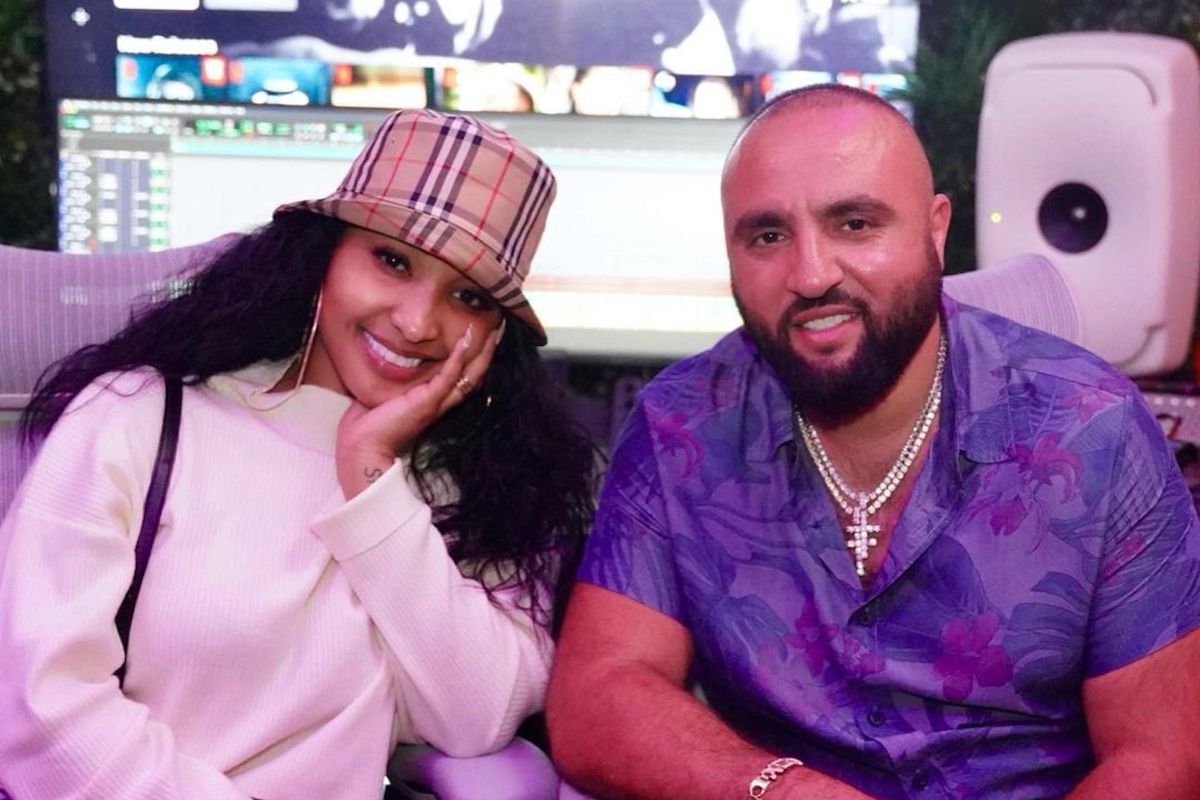 Shenseea leaves Romeich and announces Wassim 'Sal' Slaiby as new manager
Shenseea announces new manager Wassim 'Sal' Slaiby after splitting from Romeich Major.
The "Blessed" singer made the announcement Monday night as she officially confirmed what has been the subject of speculation for months now that she is no longer part of the Romeich Entertainment camp. In a post shared on Instagram, Shenseea introduced her new manager Wassim Slaiby.
"#ShenYengz allows you to introduce my new manager… I am happy to have one with such a dynamic character in my team! "She declared before adding:" we are about to unveil a new chapter! More hard work, more determination but with the same God… LET'S GO XO!
The post was accompanied by several photos of Shenseea posing with her new manager and international music producer Rvssian.
Shenseea was the first female artist to be signed by Romeich Entertainment in 2016 when company owner and former Shenseea director Romeich Major announced that the brand, which was based solely on event production, fashion , artist management and booking, was now getting into music. production.
At the time of signing with Romeich, Shenseea was just a bottle waitress with a hidden talent. His first single, "Jiggle", set the tone for his career as many immediately turned to the artist and his fan base grew.
Speaking about signing Shenseea at the time, Romeich noted that Shenseea was a "complete" artist as he noted his potential for international stardom.
"Shenseea brings the complete package to the entertainment industry, so with their talent and work ethic and promotional prowess, we are definitely a winning team," he said.
Shenseea has also spoken enthusiastically about the recording deal with Romeich Entertainment.
"This union has been more than I could have hoped for and I just put in as much work as I can and take it one day at a time. I fit in everywhere and I can play for anyone… there are no rules in music. I write what I want, don't stick to one topic… I'm unpredictable, so stay tuned for Shenseea, "she said at the time.
Since her stint at Romeich Entertainment, Shenseea has grown from a local artist to now an aspiring international star with several collaborations under her belt, which has undoubtedly garnered much-needed attention for her brand of music. abroad. It is only a matter of time before it penetrates the US mainstream music market.
Despite the change in their professional relationship, Shenseea and Romeich continue to share a good relationship outside of music. The "lighter" singjay recently revealed that she is the godmother of Romeich's 5-month-old baby girl, Skye Major.
Romeich has long been a father figure to Shenseea's son Rajeiro, whom he called his son. He even got business approval deals for the 5-year-old. However, not so long ago, rumors spread that Shenseea and Romeich may have been romantically involved, which led to his interest and investment in boosting his career as he did.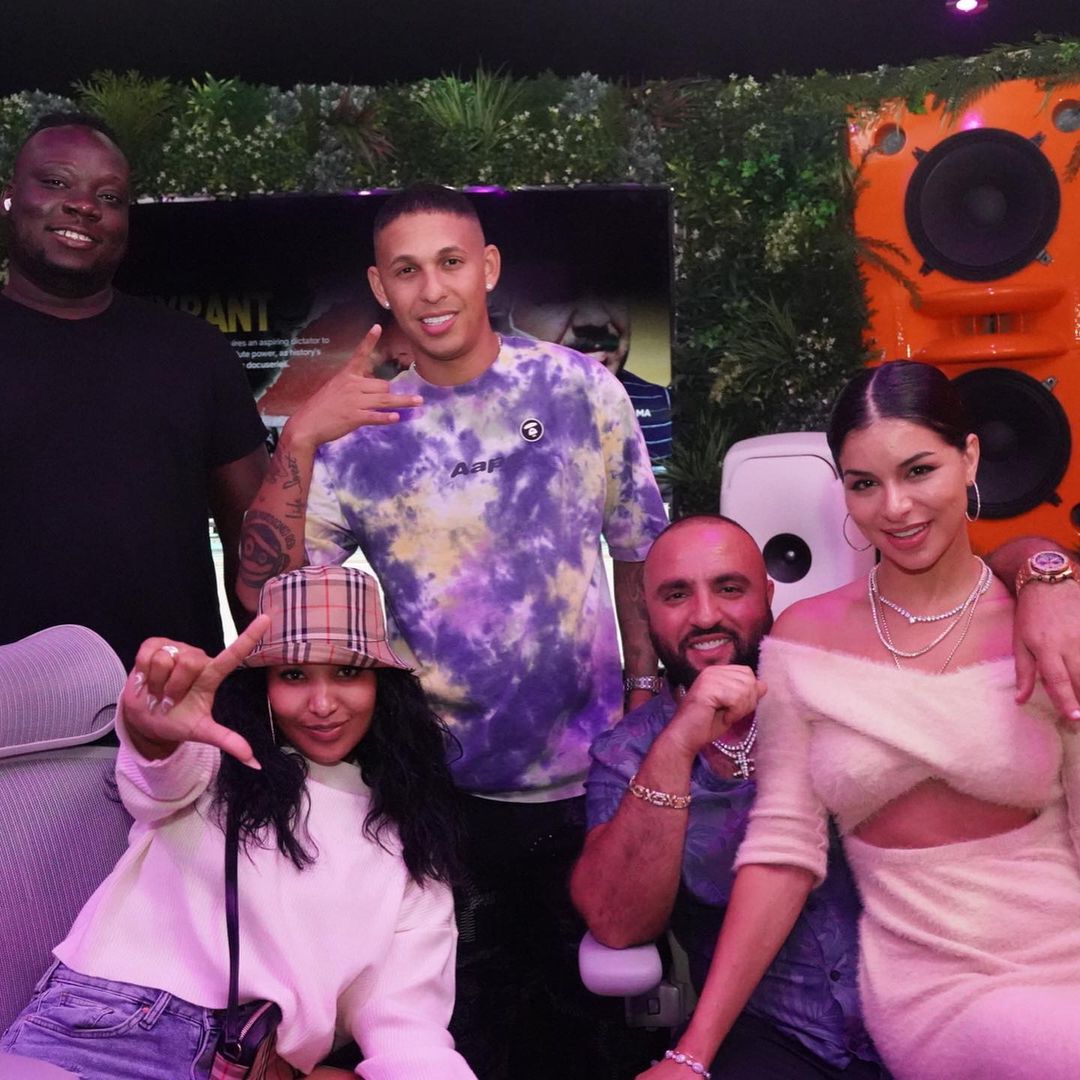 Among those who peddled the rumors were several female dancehall artists who spoke bitterly about not receiving the same level of investment in dancehall music.
However, neither Shenseea nor Romeich addressed the rumors as they continued to appear close and share family trips and outings with Shenseea's son Rajeiro Lee.
For the most part, Romeich has not confirmed the split. This is the second artist to leave him in months as Shenseea's split comes after Teejay's.
In June, Urban Islandz announced that Teejay had signed with Solid Agency led by music industry maestro Sharon Burke. He later revealed that his decision was to advance his career even though there were rumors spread by his fans that Romeich's focus on Shenseea caused Teejay's career to stagnate, and he did not. managed to reach his potential so far despite the fact shot after shot.
Teejay noted, "Well like they said in a shotta before, you can't be a baby forever, you have to grow up," the deejay said.
The 27-year-old artist who had his big chance at Reggae Sumfest in 2018 noted that he had new goals he wanted to achieve, which called for moving on to bigger things.
"Every year I have accomplishments that I try to complete every year… I have goals that I try to achieve every year in a lifetime, so this year I'm trying to achieve a lot, I stay focused on the moment – we haffi move, we haffi graduates, we haffi level saying you see mi and just dat mi doing it right now.
Meanwhile, Shenseea is in the United States to record their debut album. She hasn't revealed the album's name or possible features, but has been busy on social media as she shares her daily activities, including promotions on her upcoming music release.
Her album is expected to feature multiple genres of music, including a mix of dancehall, rap and trap, especially as she dabbles with the best in the rap and hip hop industry.
Earlier this month, she shared on her Instagram account stories of herself and producer London On The Track, who is best known for her Roddy Ricch and Gunna hits "Numbers", "Something real" with Chris Brown, "No Flag" with Nicki Minaj. , 21 Savage and Offset, "Sneakin" by Drake and 21 Savage and among others. He's also done a lot of work on Summer Walker's albums, even though the couple share a child together.
Shenseea has previously been spotted with musical director 'Sal' Slaiby and several artists also directed by Slaiby, who could possibly feature on her next album.
Slaiby is known as a successful manager in the industry with a few renowned artists and producers under his direction such as Doja Cat, The Weeknd, French Montana, Metro Boomin, London On Da Track, Ty Dolla $ ign, Nav and Swedish House Mafia .
Romeich Major still manages Ding Dong as the only other major dancehall artist and his first signer has remained in his camp.