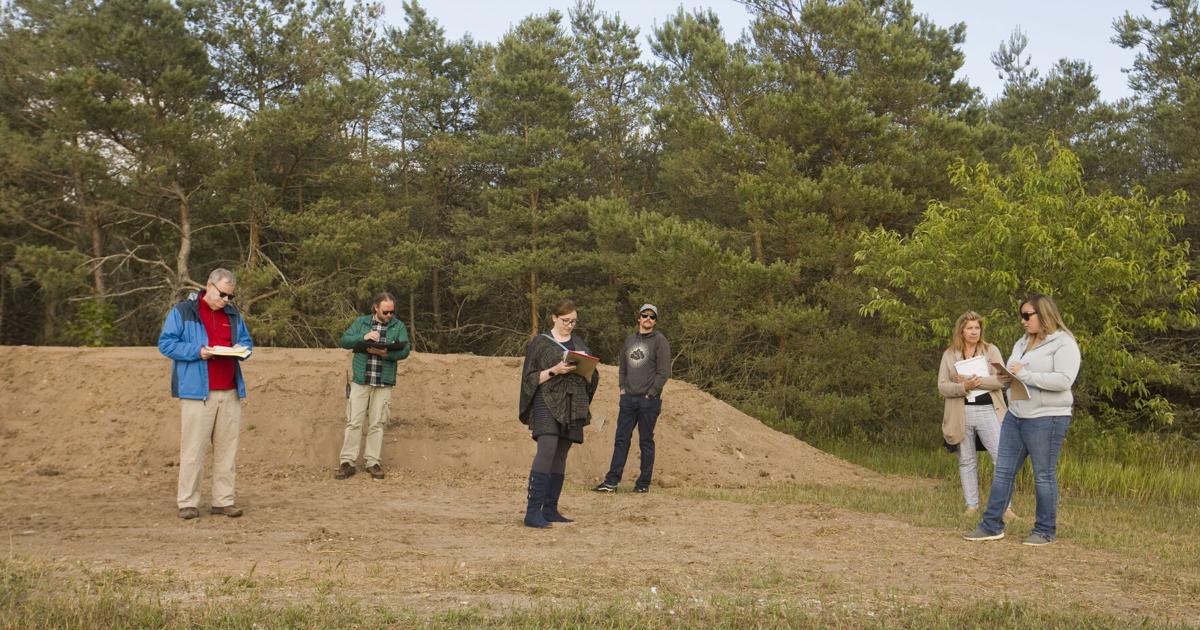 St. Ambrose wins $ 125 for firing a noise ticket; case had triggered several lawsuits | News
BEULAH – Judge heard testimony from wife, beekeeper and county under-sheriff before dismissing $ 125 noise ordinance ticket that records show has sparked lawsuits , appeals and counter-suits and cost a small town nearly $ 100,000 in legal fees.
"The court is not convinced the music was at a level that would adversely affect a reasonable person," 85th District Court judge John Mead said Tuesday after a hearing in a case brought by Homestead Township against Kirk Jones, a local winery. owner and beekeeper.
The controversial Homestead Township noise ordinance, which lawyers at a lower-state law firm said was an entirely appropriate way to control noise, prohibits sound that annoys a reasonable person of normal sensitivity.
The judge did not set aside the order – this was not contested – he simply ruled that the complaint that precipitated the contravention was unfounded.
"It's a relief to have him behind us," Jones said. "I just want to be a good neighbor and move on."
Jones estimated he spent around $ 20,000 defending his business against the lawsuit, contesting the ticket and filing a counter-suit accusing the township of violating freedom of information law.
In the FOIA lawsuit, Jones had already been awarded $ 14,000 as part of a settlement, he said.
Township responses to FOIA applications filed by Jones and the Record-Eagle show the township, with a population of 2,357, spent about $ 90,000 on legal fees in July.
A representative from the Michigan Townships Association previously said that municipal insurance policies generally cover legal costs when a government agency is sued, but do not when the government is the aggressor.
The judge rendered his ruling on the noise ordinance ticket after citing evidence including videos, decibel readings and the cold, rainy weather in Homestead Township on October 13, 2019, the night the ticket has been issued.
"What's important about this? The judge asked rhetorically. "It means that all the doors of this barn, the doors and the windows, were closed that night."
Inside the barn, owned by St. Ambrose Cellars, a winery on Pioneer Road, the first defense witness, Karine Pierson, was getting married that night. Then enjoying a reception with family and friends when officers showed up to investigate a noise complaint.
"I think it was at the end of the night when someone said, 'There's a cop here,' and I was like, 'What? Why?' It was a little laughable, "Pierson said.
The complaint was filed by Karen Kamp, who lives behind St. Ambrose on Leya Lane, according to records. During court testimony, the judge heard that Kamp had made repeated complaints about the winery, some regarding live music and others regarding the establishment's disc golf course or the bees that Jones brings in seasonally to make the honey he sells and uses to make mead.
This is where the Deputy Sheriff came in.
"On April 3, 2020, I responded to Miss Kamp's residence," Benzie County Deputy Sheriff Greg Hubers said. "She complained about the bees. Her complaint was that she had been stung several times. And she had five gallon buckets in her front and back yard full of water and I observed maybe 20 or 25 dead bees in each of those buckets. She wanted to press charges against Mr. Jones about the bees in her garden.
Frederik Stig-Nielsen of the Jesse Williams Law & Advocacy Center, who represents Jones, asked the Deputy Sheriff what action he had taken, if any.
"I told him I certainly didn't think the bees or Mr. Jones had bad intentions," Hubers said. "And that she could certainly act as a private beekeeper or exterminator when it comes to bees."
Kamp did not testify on Tuesday and a call to his home went unanswered.
For the first time in more than two years, there are no active lawsuits between the township and Jones or St. Ambrose Cellars, according to court records.
However, Mead advised Stig-Nielsen to keep all video evidence in case the township appeals its decision.
Township supervisor Tia Kurina-Cooley said she was aware of the decision and saw no reason to appeal, although the decision rests with the whole council.
"I'm ready to take what we've learned, use it to move forward and make the necessary adjustments to the noise ordinance," Cooley said. "I hope this means that we are moving in a positive direction."