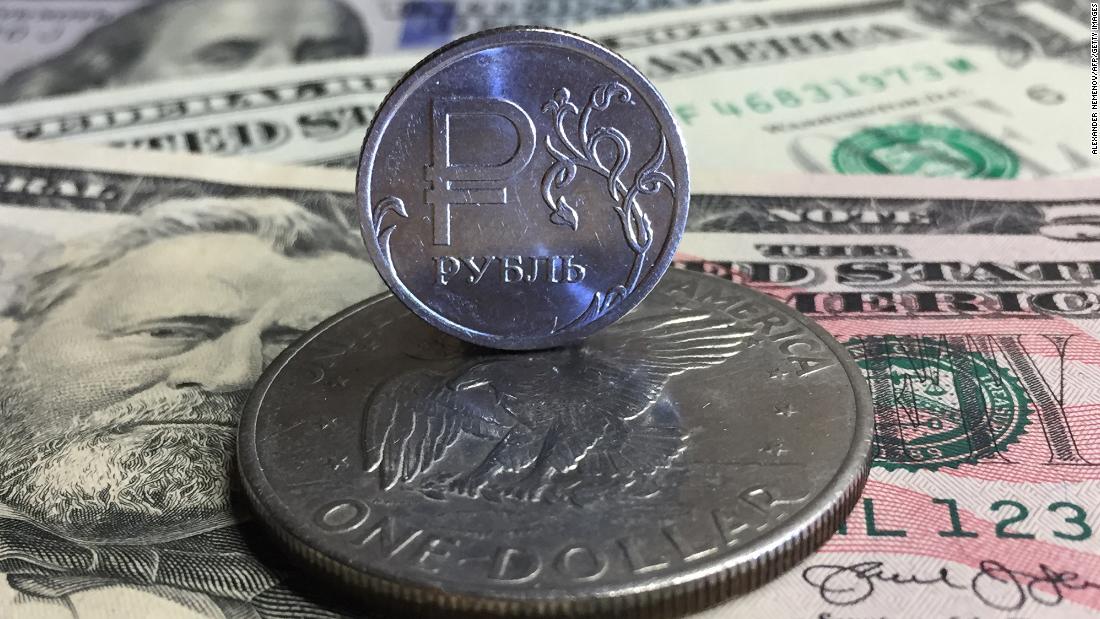 The ruble plunges to a new high against the dollar
The price of gold has surged this year, rising about 8.5% in 2022, and it briefly topped $2,000 an ounce for the first time since August 2020. Next step in sight: all-time high over $2,060, also from summer 2020.
Gold, which had already rallied before Russia's invasion of Ukraine, is now benefiting from geopolitical turmoil as well as broader inflation fears. Gold is often seen as a hedge against rising prices and a classic fear trade. Another precious metal, palladium, is also booming. It hit a new all-time high on Monday.
As long as oil prices continue to soar, gold and other commodities could follow suit. The concern is that inflation could eventually turn into stagflation…an economic downturn accompanied (and perhaps even caused) by soaring energy prices.
Gold's rally "reflects nervousness…in the face of stagflationary pressures," Hussein Sayed, chief market strategist at Exinity, said in a Monday morning report. Sayed noted that in addition to the spikes in gold and palladium, the prices of aluminum, copper, zinc, corn and wheat are also rising.
This, Sayed believes, "complicates the outlook for central banks around the world." The Federal Reserve is expected to raise interest rates at its next meeting later this month, but it must be careful not to go overboard and rattle already nervous investors and consumers.