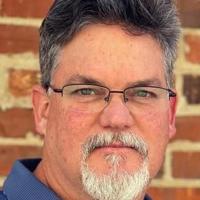 The theatrical audio workshop is Saturday | News
Wilkes Playmakers Theater School presents a one-day workshop "Intro to Theatrical Audio: Designing Sound Cues, Operating Soundboards and Mic Wrangling for the Stage" with instructor Richard Edmondson on Saturday, February 5, from 9 a.m. to 3:30 p.m. at the Benton Hall in North Wilkesboro.
Edmondson is a sound designer/technician and musician with many years of experience in the needs of music and theater production. He started learning sound equipment as a teenager playing in a local band. In 2008 he began to take full responsibility for producing music businesses and in 2010 he also branched out to provide these services to other artists.
Since 2012, he has served as sound designer and sound technician with Ashe County Little Theater for numerous productions such as the musicals Les Miserables, Gypsy and Hello Dolly, as well as non-musicals such as To Kill a Mockingbird and Bus Stop. Also in 2012, he began working with the Ashe County Civic Center doing staging, sound and lighting for local and touring musical groups, corporate meetings and other events. community.
This workshop is the first in a series of technical theater workshops presented by the Wilkes Playmakers Theater School. Topics include telling stories through sound, creating believable sound effects, finding/mixing/editing sound cues, knowing the different components of a sound system and their functions, setting up sound systems, operating a table mixing/sound reinforcement and arguing microphones for musical theater .
To register for this workshop and others in the series, visit www.wilkesplaymakers.com and click on the Theater Education tab, then on Theater School Workshop Enrollment. The cost is $40 with tuition assistance available for those who qualify upon application. Upcoming workshops will focus on skills in set design and construction, staging a play, creating stage art and making props, and designing and operating stage lighting. Register for any combination of workshops. A 20% discount will be given for taking more than one workshop.
In the event of inclement weather, this workshop will be rescheduled to February 12 from 9 a.m. to 3:30 p.m. For more information, contact [email protected] or call/text Paula Joines at 336-488-6958.