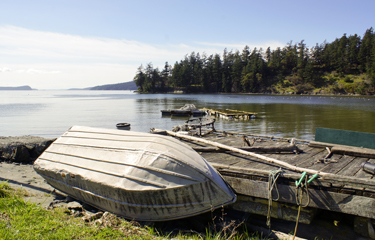 Washington's shellfish aquaculture license challenged again
[ad_1]
For the second time in four years, the Center for Food Safety (CFS) has sued the federal government to prevent the US Army Corps of Engineers from approving plans in Washington state to develop shellfish aquaculture without holding account for their environmental impact.
The lawsuit, filed Monday, December 19 in U.S. District Court in Seattle, Washington, by the CFS, claims the Corps policies violate the Clean Water Act, the National Environmental Policy Act, the Endangered Species Act and other federal laws . It comes after the Corps finalized a new permit in January 2021, in the final days of the Trump administration.
The CFS and the Coalition to Protect Puget Sound, a co-plaintiff in the case, said the new license had been rushed and ignored their comments. They said commercial shellfish farms in Puget Sound and Willapa Bay could endanger the region's ecosystems.
It's similar to the permit the Corps attempted to issue in 2017, only for the CFS to block it in court.
"Despite clear statutory mandates and an earlier court ruling requiring the government to fully consider the potential impacts of proposed shellfish operations, the Corps continues to ignore its duties in allowing industrial shellfish operations to degrade important aquatic habitats, including through the use of plastics and pesticides. , endangering Washington's shores, biodiversity and surrounding communities, "CFS senior counsel Amy van Saun said in a statement.
Many of the licensed shellfish farms are located near the breeding and spawning grounds of species such as salmon and whales. Conservation groups have also said the farms are eliminating plants and grasses that support other wildlife and protect the environment.
Coalition to Protect Puget Sound director Laura Hendricks said in a statement the government needs to do a better job for Washington's coastal areas.
"The Coalition is outraged that the Corps is trying to avoid doing what is necessary as the bare minimum under the law to protect orcas, salmon and marine life in Washington from the toxic and physical impacts of the massive number of 'aquaculture operations on an industrial scale. that have been proposed, "said Hendricks.
Photo courtesy of StompingGirl / Shutterstock
[ad_2]