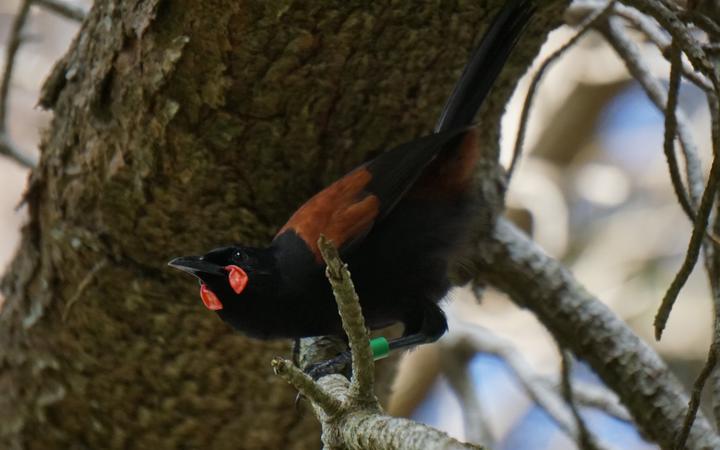 Wellington sound engineer records bird sounds at night during lockdown
A Wellington sound engineer turned the current Covid-19 lockdown to his advantage in an unusual way.
Andrew Dalziel was disappointed after last year's lockdown.
He hadn't taken advantage of the city's relative calm – especially at night – to record the sounds of birds native to the Polhill Preserve in the Aro Valley.
This time he did just that and was delighted with the result.
Listen to the birdsong here:
Dalziel initially said he wanted to "go out and record the nothingness of the night without the roar of the big machine. And last year during the lockdown I noticed, especially during the day when I was walking around with the kids or the dog, the town felt really quiet, including the Aro Valley, you know, it's really, really central and also hilly and overlooks the town – and wanted to explore what that would be like at night ".
He took the recording along the fence that protected Zealandia.
"I must clarify that these kiwis were very distant and practiced social distancing at all times and did not approach the border."
He used a "fairly standard" kit, he said.
"A recording device and a bunch of sub-miniature microphones made by a Danish company that keep things quite natural and clear and represent our kiwi very well."
It was "absolutely beautiful" to be in the bush at night, he said.
"There was no one else anywhere at that time of night, and you know it was a crystal clear night. We spent about seven or eight nights in this lockdown of the north and south winds, so I took my moment and packed my gear in buckets and threw them on the bike and drove around Polhill looking for, you know, the best place to try and engage you with a part of that nothingness, but I had a nice surprise with a bunch of kiwis calling right away when I got off the bike and the ruru appeared and those kākā that are prevalent around Wellington these days were showing up a bit all over."