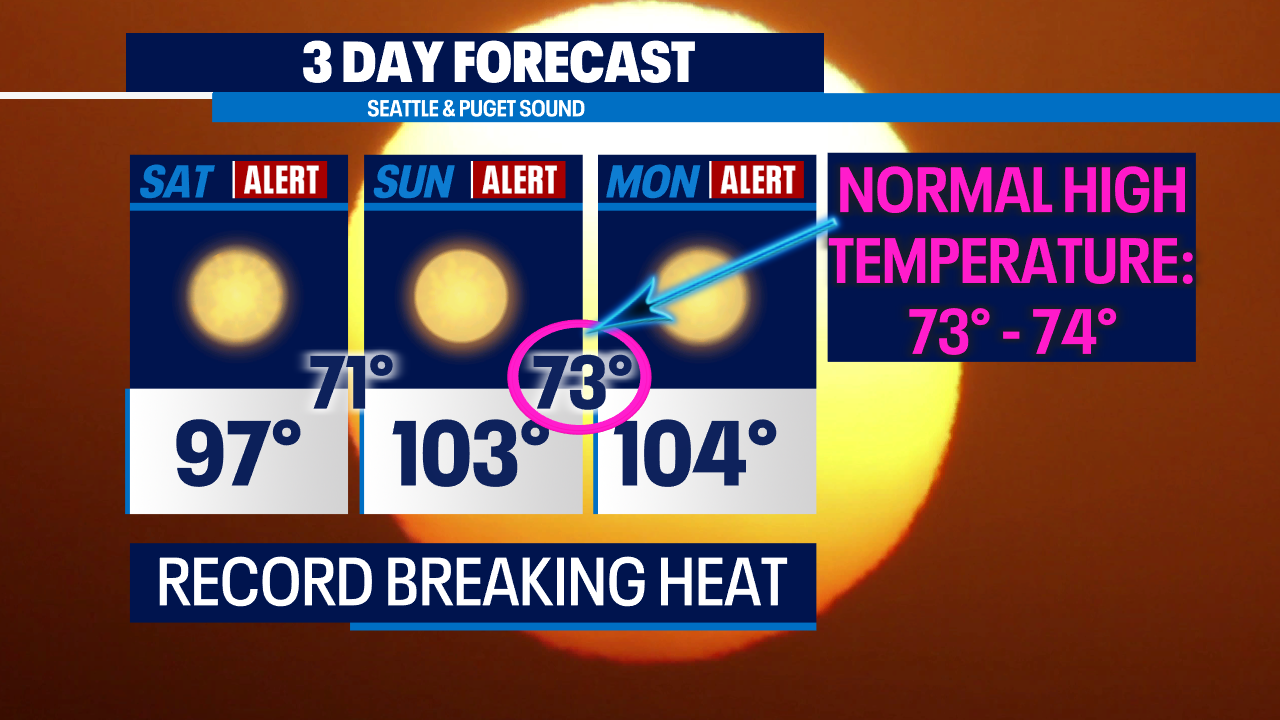 Western Washington braces for record heat this weekend
[ad_1]
SEATTLE – Are you ready for the heat?
We're talking about breaking multiple records for the day, month, year and maybe the all-time record for Sea-Tac. Phew! This heat wave is caused by the build-up of high pressures on the PNW.
We have never seen such a system develop in our region before. It will start on Friday and will continue until next week. Below is an overview of the weather alert days. Now remember, our normal high temperature this time is 73F-74F. This means our overnight lows are closer to where our afternoon highs should be!
RELATED: Beat the Heat: Dos and Don'ts in Hot Weather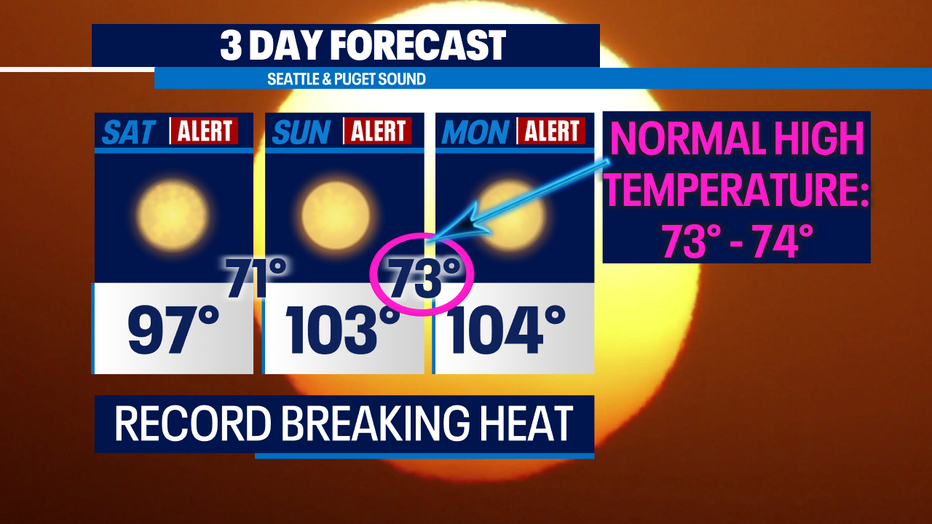 Excess heat monitoring has been upgraded to a warning! This comes into effect on Friday and remains in effect until Monday evening. Heat-related illnesses should be a priority!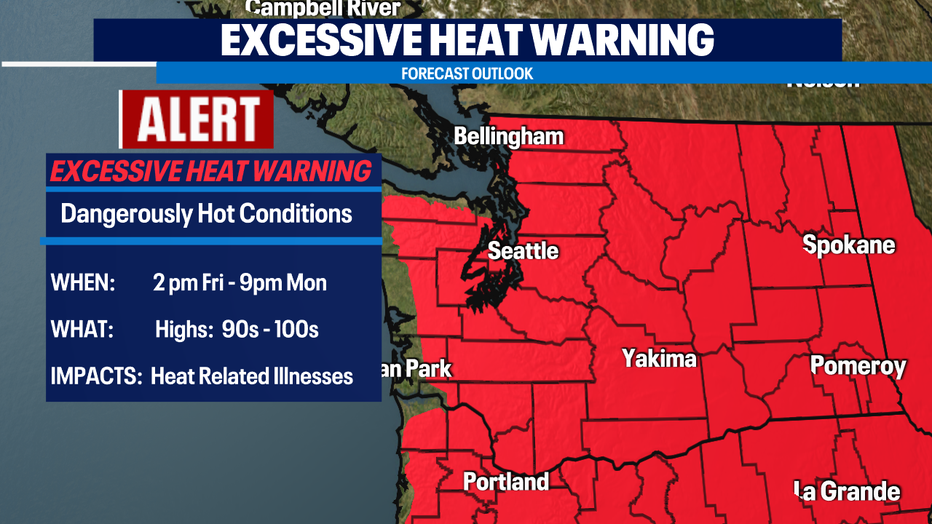 Here's a look at our temperature variation this week. It will start to get hot tomorrow and intensify throughout the weekend. There isn't much relief after that. The coolest day this week will be Wednesday and it is still over 10 degrees above average!
RELATED: What makes this heat wave so unusual?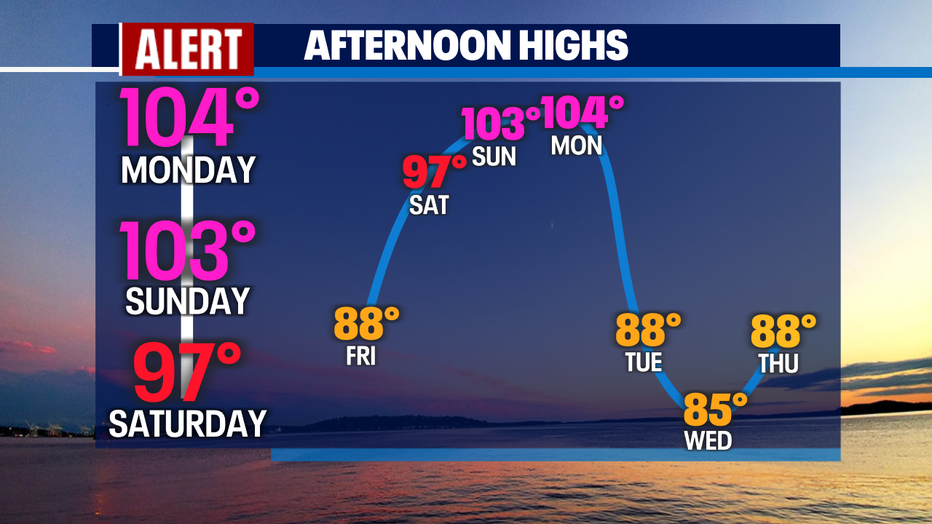 Monday being the hottest day of the week, I thought I'd leave you with a preview of your forecast across the Sound. I will continue to adjust these temperatures in the coming days to keep you updated.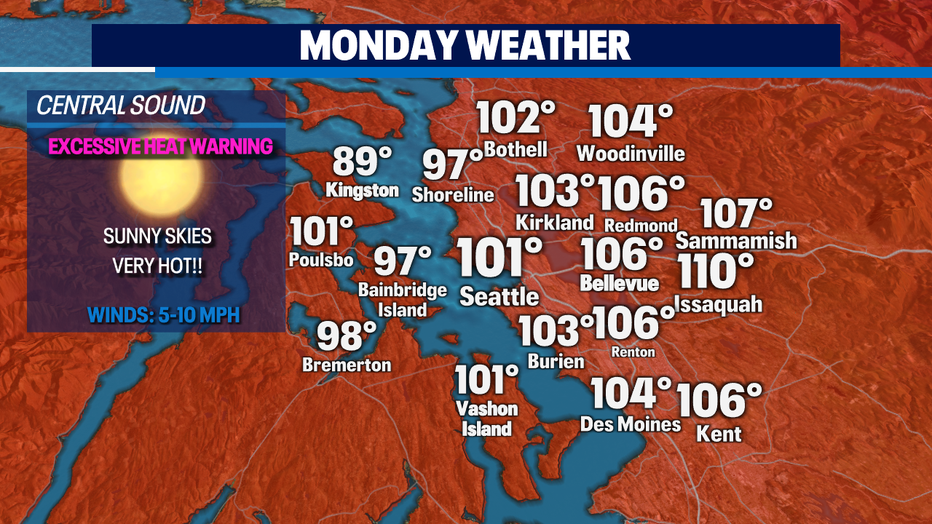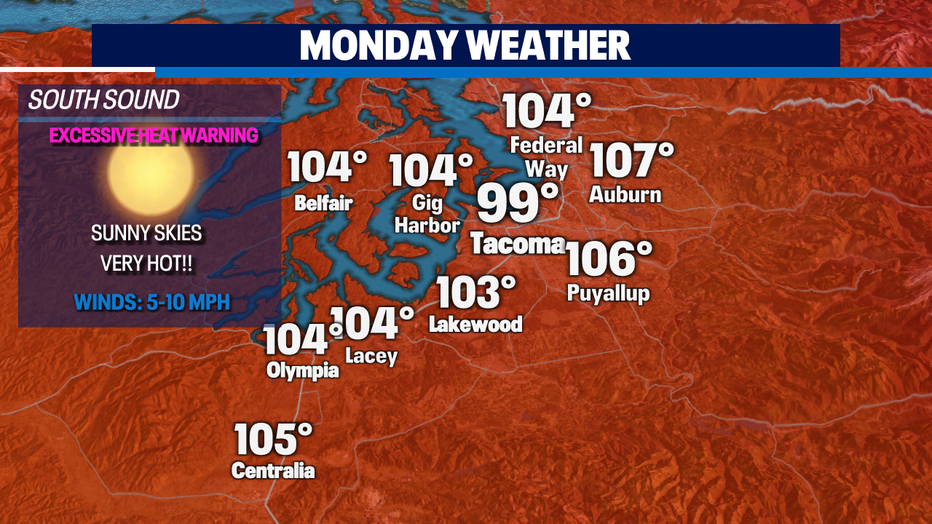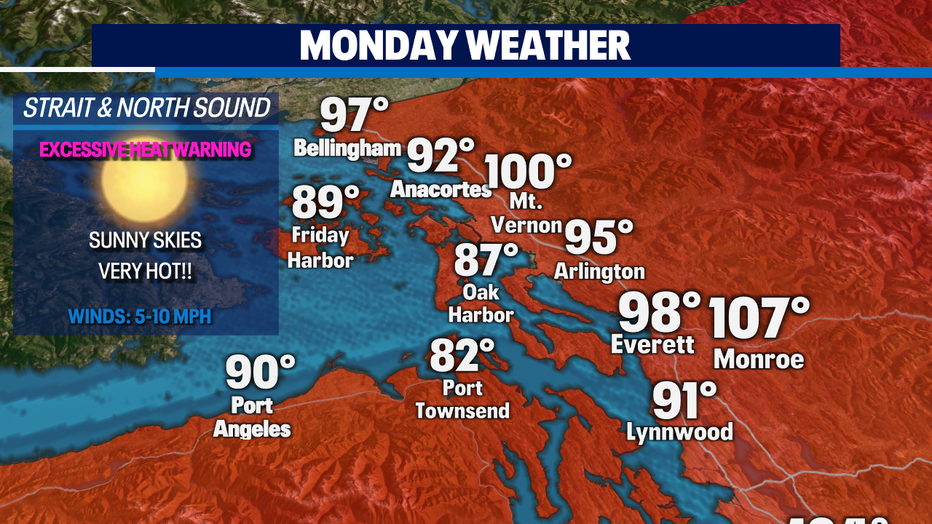 Good evening and see you soon at Q13!
Q13 FOX WEATHER RESOURCES:
DOWNLOAD: Weather and news apps Q13
LOOK: Forecast and radar
LILY: Closures and delays
CHECK: Latest weather alerts and Live traffic map
INTERACT: Submit your weather photo
TO PURSUE: Lisa Villegas, Mr. J. McDermott, Tim joyce, Erin Mayovsky, Grace Lim and Scott Sistek

[ad_2]